3 NBA FanDuel Tournament Plays to Target on 4/19/21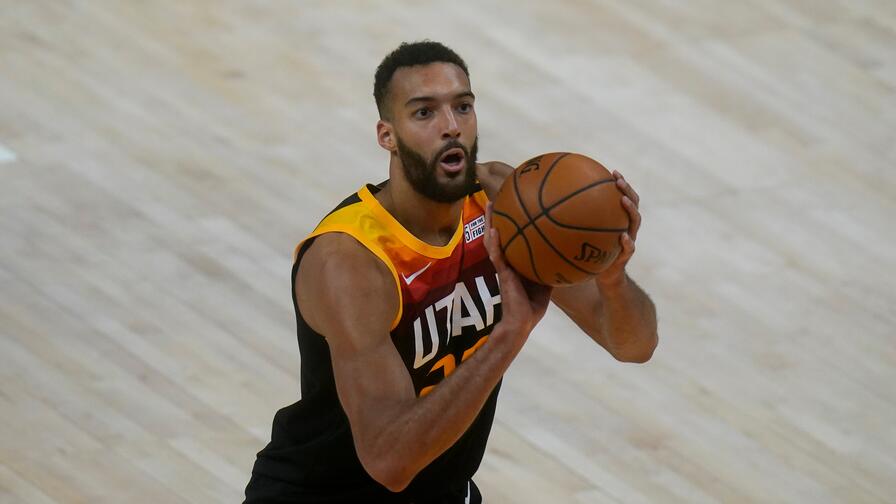 "One cannot be betrayed if one has no people."
- Kobayashi (The Usual Suspects)
How many times have we been burned by the chalk in NBA DFS?
When it's time to start building GPP lineups, especially for NBA tournaments, the fundamental choice to make is whether or not to buy into the chalk plays of the slate. More than any other sport, the popular plays in the NBA are popular for a reason. Where we often get into trouble in tournaments, however, is when we begin to blindly trust a slate's chalk.
This regular piece will focus on tournaments looking through the lens of the projected chalk plays -- the usual suspects -- of that night's games. In an attempt to understand the context of the slate, this column will look at contrarian plays that help you gain leverage against the competition.
Monday's slate is a large nine games, so we should be able to find plenty of options to differentiate off of the night's chalk plays. Let's dig in to see where we can pivot.
Guard
Bradley Beal ($8,500) - Things are starting to get really wacky in the Association these days. Players are being held out that were supposed to play. Teams are getting fined for resting players when they are in the playoff hunt. By my count, there are 62 players listed as Questionable or Out on a nine-game slate tonight. Teams pulling these kinds of shenanigans like the Detroit Pistons and Toronto Raptors are generally going to be on my avoid list as long as this is all going on.
But some players are constants for us. They play as long as they are physically able, and they produce every time they step on the floor. Beal is certainly one of those and might just go under the radar tonight even at a low salary. There will assuredly be a lot of eyeballs on Russell Westbrook tonight against the Oklahoma City Thunder, his long-time former team. Westbrook is doing his best George the Gorilla impression from the Rampage video game lately, demolishing every opponent in every city he comes across.
But just because Westbrook is averaging 58 FanDuel points in his last eight games doesn't mean Beal isn't also getting his. In his last four games since returning from injury, Beal is at 43.8 FanDuel points per contest and 35% usage rate. That is actually 1.3% higher than his season average, so even though Westbrook is playing out of his mind, Beal has been just as much a part of the offensive double feature.
It won't surprise you to learn the Thunder are the third-worst team against shooting guards in their last 15 games since they are running out a G-League lineup every night. This game has officially crossed the 230-implied total threshold tonight, so any piece you can grab that isn't Westbrook or value Thunder players is sure to pay off.
Forward
Domantas Sabonis ($8,700) - The Indiana Pacers have recently graduated from the ranks of the teams whose roster churn was causing DFS managers nightly headaches. With Myles Turner likely to play tonight, they should have close to a complete roster. Sabonis, however, has been producing no matter who shares the court with him, as he is at 45.8 FanDuel points per game in his last six since returning from his own injury.
Power forward on this slate looks like a bargain basement dream. All of Isaiah Stewart, Xavier Tillman and Davis Bertans are under $5,000 and should play boatloads of minutes for their respective teams. I like pairing an expensive piece like Sabonis with one of these plays, which should allow for similar production as a player like Giannis Antetokounmpo or Jayson Tatum without paying the upper range salaries.
Over their last 12 games, the San Antonio Spurs have plummeted all the way to 23rd in defensive rating (on the season they rank 11th). Their difficulties on transition defense have been glaring for some time, and now they are routinely getting exposed, especially when they roll out lineups with older players like Rudy Gay, DeMar DeRozan, and Patrick Mills. The Pacers, on the other hand, rank fifth in pace this season and second in their last five games. They are getting out and running, which should help Sabonis put up plenty of numbers against a struggling defensive team like San Antonio.
Center
Rudy Gobert ($8,000) - I'm just going to go ahead and anoint Gobert with the nickname "Dangerfield" because he simply can't get no respect in the DFS world. The $8,000 salary he carries tonight is the highest it has been since March despite six games over 40 FanDuel points in that span.
I think many DFS players get anchored to his random poor performances and just don't go back his direction. They see that Gobert averaged 29 FanDuel points in back-to-back games against the Washington Wizards and Sacramento Kings and think he should have smashed there so they are reluctant to go back. But tonight he will still be without Donovan Mitchell (fifth-highest usage rate in the league) and Gobert has carried the team in two games he has played without him recently, averaging 51 FanDuel points in the last five days.
Other DFS manages might see the bright red "2nd" next to Gobert's name and stay away thinking the Los Angeles Lakers are a tough center matchup. It's true that on the season the Lakers have allowed the third-fewest FanDuel points to centers, but that doesn't account for the current structure of the Lakers' roster. First, Drummond ranks 52nd among all centers in defensive plus-minus this year and is now playing the bulk of center minutes for Los Angeles. Second, Drummond is much more involved in the offense than Marc Gasol or Harrell, so Gobert's defensive abilities (first in defensive rating and plus-minus) are more on display, hopefully leading to more rebounds and blocks.
None of this, of course, takes into account that there is a massive offensive hole to fill with Mitchell on the bench and Gobert should be a big part of that plan.