NBA Sim Sports Picks for 6/24/20 on FanDuel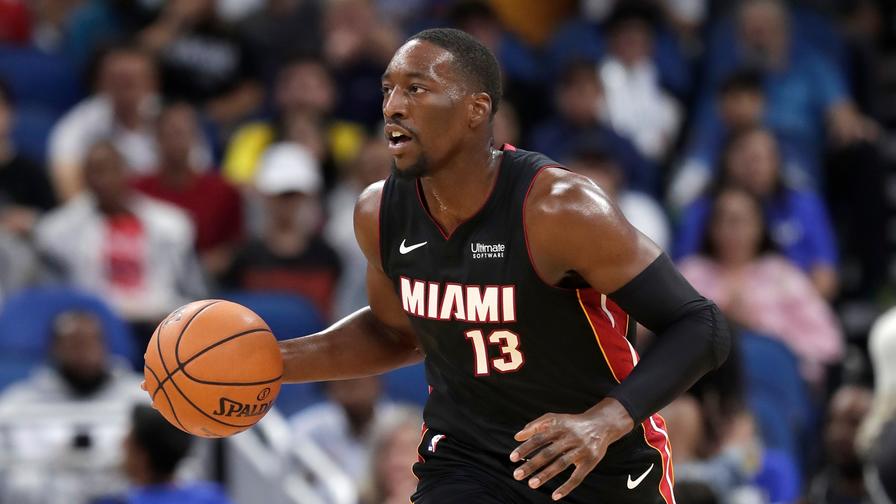 During this downtime in the sports calendar, FanDuel has been innovating a lot of different ways to get some daily fantasy sports action.
One of those includes NBA Sim Sports, a format that looks pretty much identical to the usual FanDuel offering. The only twist is that the games won't be played live. Players will instead be assigned a random game from one of their top 25 historical comparisons based on numberFire's algorithm.
Late-scratches and other games missed by players won't come into effect. Scores roll out throughout the slate for a bit of a sweat.
The best part? It's free to enter.
Here are some potential standout picks.
Best Values
Because player similarities are tied to numberFire's player evaluations, it makes sense to dig into those efficiency metrics to uncover possible value.
Here are the best positional values based on a player's given FanDuel salary versus his nERD score.
For the most part, this is going to be a list of studly, efficient players, but exercise caution with some lower-tier names who happen to pop in terms of efficiency.
Rank
PG
SG
SF
PF
C
1
Chris
Paul
James
Harden
Danilo
Gallinari
Nerlens
Noel
Rudy
Gobert
2
Luka
Doncic
Jimmy
Butler
Derrick
Jones
Christian
Wood
Steven
Adams
3
Seth
Curry
Delon
Wright
Tim
Hardaway
Bam
Adebayo
Tony
Bradley
4
Shaquille
Harrison
DeMar
DeRozan
Dorian
Finney-Smith
Richaun
Holmes
Dwight
Powell
5
De'Aaron
Fox
Duncan
Robinson
Bojan
Bogdanovic
Maxi
Kleber
Karl-Anthony
Towns
6
Jordan
McLaughlin
Shai
Gilgeous-
Alexander
Jonathan
Isaac
Nemanja
Bjelica
Jakob
Poeltl
7
Russell
Westbrook
Donovan
Mitchell
Joe
Ingles
Daniel
Gafford
Kelly
Olynyk
8
Michael
Carter-
Williams
Jordan
Clarkson
Luke
Kennard
Kristaps
Porzingis
Nikol
Vucevic
9
Derrick
White
Evan
Fournier
James
Ennis
Larry
Nance
Mo
Bamba
10
Jalen
Brunson
Ben
McLemore
Bruno
Caboclo
LaMarcus
Aldridge
Boban
Marjanovic
11
Derrick
Rose
Courtney
Lee
Danuel
House
Isaiah
Hartenstein
Willie
Cauley-Stein
12
D.J.
Augustin
Zach
LaVine
Jae
Crowder
Chris
Silva
Wendell
Carter
---

The author of this article has no involvement with the NBA Sim Sports simulations powered by numberFire and has no knowledge of the results of tonight's contest.