3 NBA Player Prop Bets to Target on Monday 1/27/20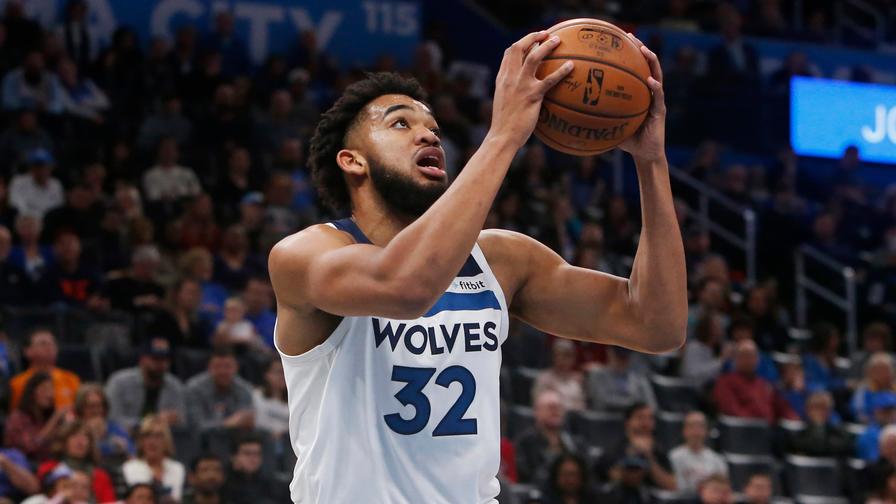 Player props can be useful in a variety of ways, from taking advantage of them straight up (to the tune of cold hard cash), to measuring a player's potential to produce in daily fantasy basketball.
While you can use those odds in fantasy, you can also utilize our fantasy projections and a variety of other tools to help make money on betting everyday player props.
For the purposes of this article, we are using the odds provided at FanDuel Sportsbook to pinpoint three spots where value can be had on a player's stat line, scoring, or even shot type.
Please note that betting lines and our game projections may change throughout the day after this article is published.
Derrick Rose, Over 21.5 Points
Derrick Rose has scored 20 or more points in 12-straight games for the Detroit Pistons and led the team in scoring for 9 of 12 and 11 of his last 15 games. The youngest MVP in league history has been carrying Detroit since they've lost half their starting lineup. Rose has started in 7 of 41 games for the Pistons this year, but it hasn't stopped him from averaging 18.8 points per game on the season, his most since 2011-12 (21.1).
Rose has played the Cleveland Cavaliers three times this season and averaged 21 points per game, hitting the over in two of those contests. numberFire's model projects Rose to record 19 points hitting the under, but I don't see tonight being the end to his scoring streak. The Cavaliers surrendered 44 points to Zach LaVine and 36 to Bradley Beal in their last two games.
The Cavs have lost seven straight and surrendered 119.2 points in that stretch, while the Pistons have averaged 117.2 points in their last five games. Rose's usage rating has climbed to 21st (30.1%), and his Player Efficiency Rating is all the way up to 18th (22.26) as he's taken over as a leader and closer for the Pistons. Back Rose to score 22 or more versus his former squad.
Karl-Anthony Towns, Over 26.5 Points
Karl-Anthony Towns is heating up for the Minnesota Timberwolves as he's surpassed 27 points in each of his last four games. He's averaging 33.7 points in his last four contests and 36.6 in his last three. The Timberwolves are now ranked seventh in pace (105), and if they control that pace against the 28th-ranked Sacramento Kings (100.2), then KAT should have no issue continuing this scoring streak.
The Kings have surrendered some solid performances to bigs in recent games. Towns has averaged to hit 5.3 of 6 free-throw attempts (88.9%) over his six games since returning from injury, and the Kings rank 24th in fouls per game (21.8) and 18th in opponent's free-throw attempts (23.2). This leads me to believe that Towns will have success in finding his way to the free-throw line.
numberFire's model projects Towns as the third-leading scorer tonight with 26.4 points. That said, with his 23.3 shot attempts per game over his last three games, I like the over. He's projected to make 8.9 field goals, but he's made 12 or more shot attempts in each of his last three. KAT has also averaged 5 made free-throws and 3.3 made three-pointers per game in that span. He's only made less than nine field goals once in his last six games, and it was versus the Toronto Raptors' second-ranked net defense (101.2) -- the Kings rank 18th (109.9).
Bojan Bogdanovic, Over 2.5 Made Threes
Bojan Bogdanovic is averaging 21.1 points per game on the season, as well as 3 three-pointers made per game out of 7.3 attempts (41.6%). In his last two games, he's hit four triples apiece in each game, and he's hit three or more beyond the arc in four of his last five. The Jazz are 14-1 in their last 15 games, and it seems like everyone, including Bogdanovic, is contributing -- as he was one of five players to lead the team in scoring during this stretch.
Off one day of rest, Bogdanovic is averaging 3.3 made three-pointers on 7.6 attempts in a large sample size of 30 games. He's also hit three or more three-pointers in 7 of his last 10 games and attempted 7.8 per game throughout January (12 games), making 2.9 per game (37.6%). The Rockets are 27th in three-point attempts allowed per game (35.5) and are tied-20th with their opponent's making 12.3 triples per game.
The Jazz have averaged 14.6 made three-pointers over their last five games, and Bogdanovic accounts for 3.6 of those. numberFire's model projects Bogdanovic to lead the league in made triples tonight with 4.1, just ahead of DeMar DeRozan (3.7) and James Harden (3.3). He's averaging 3.4 made three-pointers at home, so all signs point to the over here for the 30-year-old forward.