3 NBA FanDuel Tournament Plays to Target on 1/15/20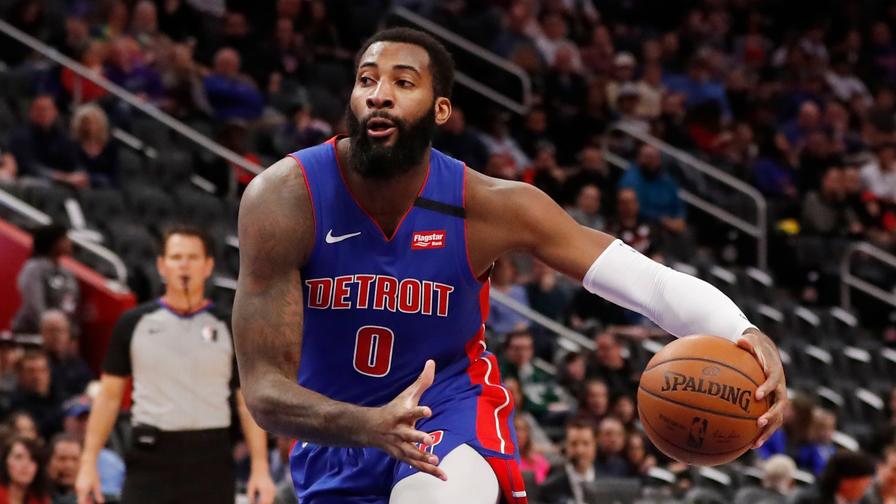 "One cannot be betrayed if one has no people."
- Kobayashi (The Usual Suspects)
When it's time to start building DFS tournament lineups, especially for NBA tournaments, the fundamental choice to make is whether or not to buy into the chalk plays of the slate. More than any other sport, the popular plays in NBA are popular for a reason. Where we often get into trouble in tournaments, however, is when we begin to blindly trust a slate's chalk.
This regular piece will focus on tournaments looking through the lens of the projected chalk plays -- the usual suspects -- of that night's games. The Usual DFSuspects, if you will. In an attempt to understand the context of the slate, we will look at lower-owned plays that help you gain leverage against the competition.
Let's look at plays for Wednesday's FanDuel main slate.
Guard
Malcolm Brogdon ($6,800) - There is no shortage of elite point guard options tonight, but if you need a strong mid-range choice to help afford another expensive point guard, an elite center, or LeBron James, Brogdon certainly fits the profile.
He was thrown right back into the fire two days ago after a nine-game injury absence and responded with 33 minutes and a near triple-double (21 points, 7 rebounds, 9 assists) against the Philadelphia 76ers, a top-five team against point guards.
In a much easier contest tonight, Brogdon faces the Minnesota Timberwolves, who allow the ninth-most FanDuel points to point guards, as well as the second-most actual points to the position (26.1).
Pre-injury, Brogdon was playing at a level that had him top $8,000 on FanDuel on multiple occasions, so if we assume full health and minutes, we can conclude that $6,800 is too low for a player with a 26% usage rate and almost 1.2 fantasy points per minute. We currently have Brogdon projected to cruise past 5x value with 18 points, 4 rebounds, and 7 assists in 32 minutes against the Timberwolves.
Forward
Davis Bertans ($5,000) - I'm speculating here that the minutes for Bertans will continue to trend up in his third game back from injury. In his first two since his return, he played 21 and 25 minutes, so if he can get close to 29-30 minutes against the Chicago Bulls, our rosters should start to see immediate dividends thanks to the $5,000 price tag.
Our projections currently have him right in that range at just over 30 minutes tonight, which is not quite the 35 minutes per game he was seeing before his injury but enough to provide a strong box score against a weak Bulls defense. Chicago now allows the most FanDuel points per game to the power forward position and ranks bottom 10 in most points, rebounds, assists, steals, blocks, and -- much to Bertans' delight -- three-pointers allowed to the position. The Bulls allow more than 2.4 made three pointers per game to the position, perfectly suiting Bertans' game.
Among all forwards with at least 25 minutes per game, Bertans ranks second in percentage of points coming from three-pointers (72.6%). Hopefully it is bombs away for Bertans tonight.
Center
Andre Drummond ($10,200) - It is probably true that Nikola Jokic has the better projected matchup going into tonight's slate, and at $500 cheaper, it will be hard to bypass his desirable matchup with the Charlotte Hornets. I have already seen and heard several outlets recommending Jokic as the elite center to play tonight, so any pivot we can identify will help create leverage.
Playing the speculation game again in his matchup against the Boston Celtics, things may just swing back in Drummond's favor. If Daniel Theis is to sit again tonight, it markedly improves the game situation for Drummond. Theis has accumulated a 1.92 defensive real plus-minus number for the season, while Enes Kanter is only at 0.99, meaning Theis is having almost twice as much impact on his team's defense when it comes to the opponents he guards.
With all of the Detroit Pistons' injuries, Drummond has now almost caught Jokic in usage rate (26% vs. 24.7%), and they both average 1.40 fantasy points per minute. Our projections have Drummond slightly outperforming Jokic tonight, and the $500 difference is small enough that rostering the more expensive option shouldn't be prohibitive elsewhere.