FanDuel Daily Fantasy Basketball Helper: Tuesday 12/10/19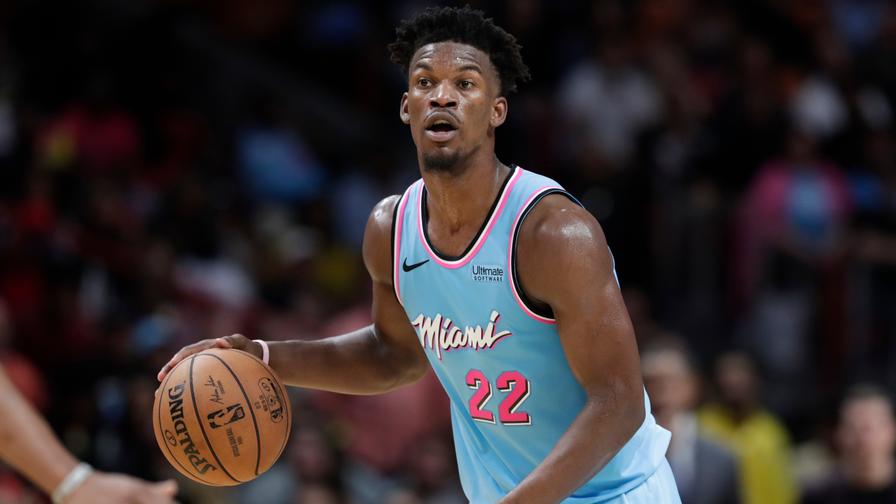 If you're new to daily fantasy basketball -- maybe you started your DFS journey during the MLB or NFL seasons, or maybe basketball is your sport and this will be your first year giving it a shot -- you're in for a treat. The NBA scene changes on a week-to-week, day-to-day, and -- depending on injury news -- even a minute-to-minute basis, making every slate a unique one that requires an ever-changing approach.
With so much changing so quickly, we're here with plenty of tools to help you out. We have daily projections, a matchup heat map, a lineup optimizer, and a bunch of other great resources to help give you an edge.
Daily fantasy NBA is very reliant on opportunity, so you'll need to make sure that you're up-to-date with key injuries. Our projections update up until tip-off to reflect current news, we have player news updates, and the FanDuel Scout app will send push notifications for pressing updates regarding your players.
We'll also be coming at you with this primer every day, breaking down a few of the day's top plays at each position.
Let's take a look at who you should target on today's main slate.
The Slate
Away
Home
Over/
Under
Home
Spread
Away
Total
Home
Total
Away
Pace
Home
Pace
Washington
Charlotte
232.0
+2.5
117.25
114.75
5
25
New York
Portland
218.5
-9.0
104.75
113.75
23
19
Atlanta
Miami
218.0
-8.5
104.75
113.25
11
24
Denver
Philadelphia
206.0
-4.0
101.0
105.0
28
21

The four-game slate should be treated a bit more like a three-and-a-half game slate, as the Denver Nuggets/Philadelphia 76ers game is well off the radar compared to the others in terms of offensive pace and over/under. There will be plays from that game, but unless we're trying to get leverage by actively targeting that game, it should be considered a bit of an afterthought.
Point Guard
The Miami Heat will be one of the main sources of value tonight, as Goran Dragic and Justise Winslow are listed as out. Kendrick Nunn ($4,900) benefits here. Without those two players on the court, Nunn owns a 25.7% usage rate and averages 0.87 FanDuel points per minute. Nunn projects for more than 30 minutes against the Atlanta Hawks' 28th-ranked garbage-time-free defense.
Ish Smith ($5,200) remains cheap even though the Washington Wizards are without Isaiah Thomas. Smith has played at least 30 minutes in three straight games, returning averages of 32.5 minutes, 16.0 points, 6.7 assists, and 28.2 FanDuel points. Smith is in the game of the night but is in a pace-down matchup with the Charlotte Hornets. Either way, he rates out as a top-tier value play on the slate.
Core Plays: Kendrick Nunn, Ish Smith
Secondary Plays: Terry Rozier ($7,200), Ben Simmons ($8,700)
Tournament Plays: Damian Lillard ($9,600), Trae Young ($9,600)

Shooting Guard
The Heat have three shooting guards (on FanDuel) who rate out well tonight: Jimmy Butler ($9,600), Tyler Herro ($5,400), and Duncan Robinson ($4,200). All three should get near 30 minutes (with Butler up in the mid-30s), given the absences for the Heat. Butler (1.29 FanDuel points per minute), Herro (0.80), and Robinson (0.71) all produce at different rates (obviously), so Butler is the preference, but against the weak Atlanta defense, all three are in play. Butler is my top shooting guard value of the night by a solid margin.
Bradley Beal ($9,700) could go overlooked with so much emphasis on Butler. Beal is in the game with the highest total on the slate, and the Hornets' defense is actually worse than the Hawks', so Beal is really a core play and a good leverage pivot from Butler.
Core Plays: Jimmy Butler, Bradley Beal
Secondary Plays: Tyler Herro, Duncan Robinson
Tournament Plays: C.J. McCollum ($7,400), Gary Harris ($4,200), RJ Barrett ($5,900)
Small Forward
No small forward is priced above $7,600, so it's a natural place to spend down.
Miles Bridges ($5,400) and the Hornets get a pace-up home matchup with the NBA's worst defense after removing garbage time. Sounds pretty good, yeah? Bridges also benefits from the likely absence of Marvin Williams. Bridges averages only 0.78 FanDuel points per minute but just played 37 minutes last game and had 14 shot attempts. Bridges is a high floor play in such a great game environment.
Derrick Jones Jr. ($3,500) is listed at the minimum salary and should crack the 20-minute mark for the Heat. Jones Jr. does average just 0.73 FanDuel points per minute, but he's still projected for 5.81 FanDuel points per $1,000 over 26 minutes.
Core Plays: Miles Bridges, Derrick Jones Jr.
Secondary Plays: Carmelo Anthony ($6,000), Kent Bazemore ($5,200)
Tournament Plays: De'Andre Hunter ($4,700), Tobias Harris ($7,600), Marcus Morris ($6,100)
Power Forward
Power forward is pretty clustered with good-but-not-great plays near the top. Bam Adebayo ($8,600), Rui Hachimura ($6,600), PJ Washington ($6,300), and Jabari Parker ($6,000) rate out with similar price-adjusted ranges of outcomes in my model tonight.
Adebayo is the clear stud here in a matchup against the Hawks, who are 23rd in rebounding rate on the full season and 27th over the past 10 games. Adebayo generates 1.16 FanDuel points per minute on the full season, and his opportunity grows (slightly) without Dragic and Winslow.
Hachimura has benefitted from a thin frontcourt without Thomas Bryant. Hachimura has played at least 37 minutes in five straight games and has at least 14 shot attempts in four of them. Washington projects for minutes in the low 30s against the porous Washington defense. He's actually second in tournament value in my model for the night among power forwards. Parker has a legitimate ceiling for his price, but he doesn't always produce. He has failed to pay off a $6,000 tag in four of his past five games, primarily from weak shooting.
Core Plays: Bam Adebayo, Rui Hachimura
Secondary Plays: PJ Washington, Jabari Parker
Tournament Plays: Julius Randle ($7,300), Davis Bertans ($6,200), Jerami Grant ($3,700)
Center
Joel Embiid ($10,400) is one of the few legitimate studs on the full slate, and any time we have a few slate-busting options on a small slate, they deserve attention. Embiid ranks as the top tournament center in my model despite a matchup with the Nuggets, who are fourth in defense and ninth in rebounding over the past 10 games. Embiid still warrants cash-game consideration due to the opportunity cost of not having him.
Moritz Wagner ($6,000) is freed up without Thomas Bryant. Wagner does have some concerns, as he played 14 minutes in the first half on Sunday but just 3 in the second half due to his lack of engagement, per head coach Scott Brooks. Wagner -- if given his usual role -- rates out as the best per-dollar center option tonight.
Core Plays: Joel Embiid, Moritz Wagner
Secondary Plays: Kelly Olynyk ($4,500), Cody Zeller ($4,700)
Tournament Plays: Nikola Jokic ($8,800), Bismack Biyombo ($3,600), Hassan Whiteside ($8,600)