3 Daily Fantasy Basketball Players to Avoid on 4/3/19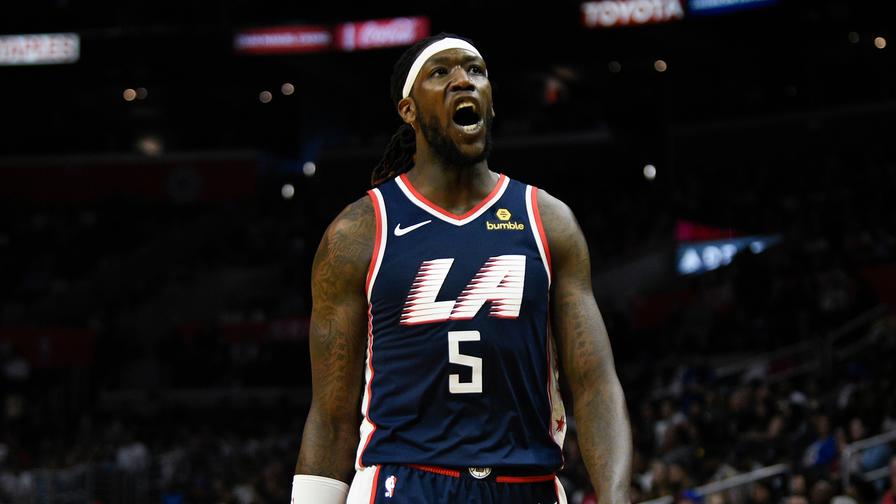 In daily fantasy basketball, finding players you want to roster is a lot easier than finding players to avoid.
You can find a ton of great information and research on guys you might want to include in your DFS NBA lineups, but what about guys you may want to lessen your exposure to, or even fade altogether?
Avoiding players whose matchups or situations aren't as great as they seem can often be just as important as finding the best targets. After all, it takes only one player to sink a lineup. Searching for the landmines could mean the difference between winning and losing your contests. Which players should we avoid tonight?
Montrezl Harrell, PF, Los Angeles Clippers
FanDuel Price: $7,200
With the end of the regular season rapidly approaching, playoff-bound teams are starting to limit the minutes of some of the best players. Montrezl Harrell of the Los Angeles Clippers is one of them.
In two of his last three games, Harrell has played fewer than 21 minutes as the Clippers give their talented big a bit of a rest. In both of those games, he has finished with fewer than 25 FanDuel points while averaging just 16.5 points, 3.0 rebounds, and 2.0 assists. Facing the Houston Rockets on Wednesday in a potential first-round playoff preview, Harrell could continue seeing limited minutes. Even if he sees his usual workload of 26-plus minutes, the matchup is terrible enough to steer clear of the Clippers center tonight.
Since the All-Star break, the Rockets have been one of the best defenses in the NBA, posting a top-two defensive rating (105.6) and allowing the fewest points in the league (104.6). For the season, opposing centers (where Harrell plays 97% of his minutes) have struggled a bit in DFS, collecting 1.11 FanDuel points per minute, a below-average rate in the league this season.
Mikal Bridges, SF, Phoenix Suns
FanDuel Price: $5,500
Rookie Mikal Bridges is seeing plenty of time for the Phoenix Suns recently but has failed to produce enough to make him useful in DFS despite playing over 36 minutes a game in his last 10 games.
Bridges has averaged just 8.2 points, 37.0 rebounds, and 3.2 assists since March 13 while shooting 38.5% from the floor and 24.4% from three. He has finished with fewer than 21.5 FanDuel points in six of those games while averaging 21.3 FanDuel points per night. The first game of the 10-game stretch came against the Utah Jazz, the same opponent tonight. In that game, Bridges scored just 2 points as he finished with a dismal rate of 0.62 FanDuel points per minute.
The low production against the Jazz should not be surprising as they have limited small forwards to the third-fewest FanDuel points per minute this season. They also rank fourth in the NBA in points allowed (106.1) and second in defensive rating (105.0). That leaves Bridges as an avoid in our books for tonight, especially on a deep 12-game slate.
Al-Farouq Aminu, PF, Portland Trailblazers
FanDuel Price: $5,400
The horrible injury to Jusuf Nurkic would have seemed to help Al-Farouq Aminu's fantasy fortunes as there would be more rebounding opportunities upfront in for the Portland Trail Blazers. However, after an excellent first two games without Nurkic, Aminu has struggled to be useful in fantasy the last two times out.
Aminu averaged just 4.5 points, 6.5 rebounds, and 15.8 FanDuel points in the last two games. His low point was an 0-for-9 shooting night against a tough Detroit Pistons frontcourt, finishing with 0 points. Wednesday night he faces an even more difficult matchup versus the Memphis Grizzlies.
Memphis allows the fewest FanDuel points per minute to opposing power forwards (0.87). Aminu has been a victim of their prowess before, collecting a total of just 45.9 FanDuel points over three games. He's averaged only 6.7 points and 2.3 rebounds in over 27 minutes per game versus the Grizzlies this season. That lack of production makes it hard to trust Aminu on Wednesday's busy slate.
---
Dale Redman is not a FanDuel employee. The views expressed in his articles are the author's alone and do not necessarily reflect the views of FanDuel.