NBA Daily Fantasy Helper: Sunday 2/25/18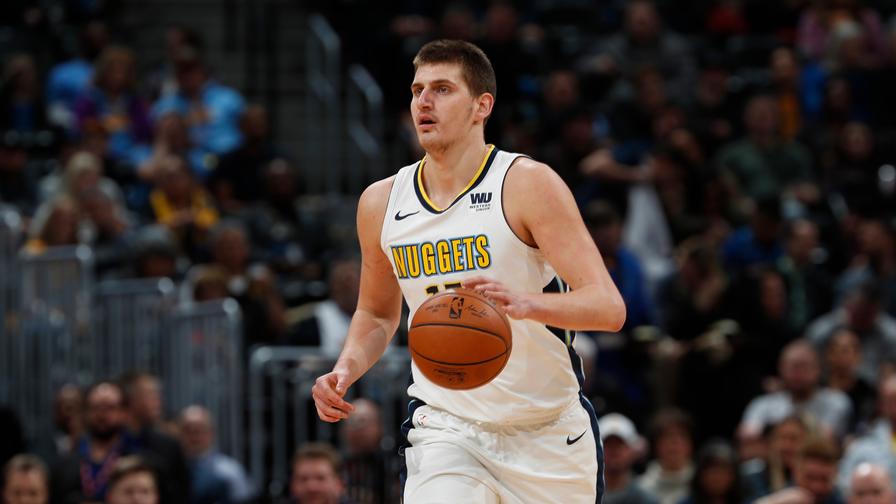 If you're new to daily fantasy basketball -- maybe you started your DFS journey during the MLB or NFL seasons, or maybe basketball is your sport and this will be your first year giving it a shot -- you're in for a treat. The NBA scene changes hugely on a week-to-week, day-to-day, and -- depending on injury news -- even a minute-to-minute basis, making every slate a unique one that requires an ever-changing approach.
With so much changing so quickly, we're here with plenty of tools to help you out. We have daily projections, a matchup heat map, a lineup optimizer, and a ton of other great resources to help give you an edge.
We'll also be coming at you with this primer every day, breaking down a few of the day's top plays at each price point.
Let's take a look at who you should target on today's main slate, which contains two games and starts at 8 p.m. EST.
Best of the Best
Nikola Jokic (FanDuel Price: $9,700) - Jokic has been one of the hottest players in the NBA, ripping off three straight triple-doubles and averaging 27.0 points, 13.0 rebounds, 13.0 assists, and 1.0 blocks for 57.1 FanDuel points over those three outings. His success hasn't been limited to the just the last week-plus, either. Over Jokic's last 20 games, the Denver Nuggets' big man has racked up six total trip-dubs while collecting at least 40 FanDuel points in 14 games (70% of his games played in the span). Sunday's contest against the Houston Rockets should keep the good times rolling as Houston's biggest weakness defensively has been against opposing centers. Houston has given up 1.1 FanDuel points per minute to the position, the sixth-most in the NBA.
To read all premium content, upgrade to a Premium account with numberFire
If you're not a Premium subscriber, it takes just a few seconds to sign up. You'll get access to all of our insider information, game projections, handicapping advice, DFS tools, advanced statistics, and more.