Fantasy Basketball: 2017-18 Draft Targets When Punting Assists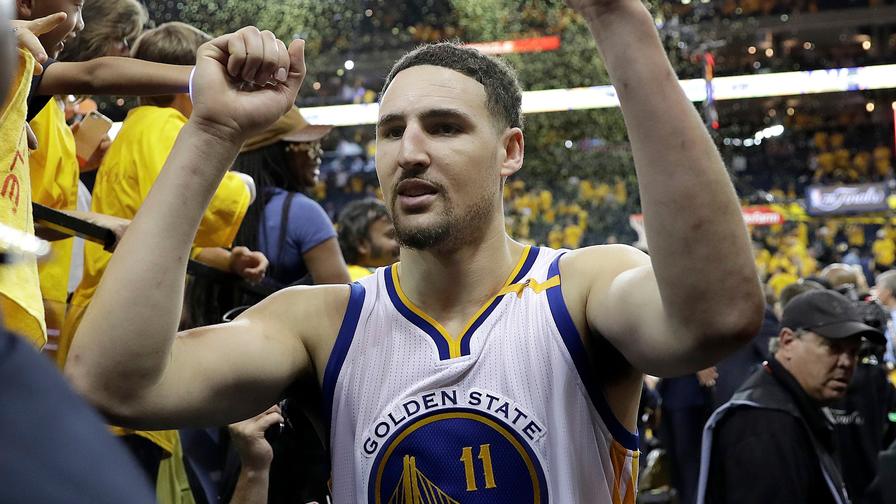 One of the most common strategies in head-to-head fantasy basketball leagues is category punting. That is where you devalue or "punt" a category (or more) in order to focus on stacking your team in other areas.
If that's your game, we've got you covered. This is part 4 of 9 in our handy series of punting guides, in which we'll focus on punting assists.
In each instalment, we'll look at punting in one of the nine standard-league stat categories (points, threes, rebounds, assists, steals, blocks, field goal percentage, free throw percentage, and turnovers), providing you with helpful tips and draft targets at every position along the way. In the end, we hope these guides will collectively serve as a useful reference on your draft day if the opportunity to punt arises (or as a buying guide of sorts for trades after your draft has finished).
When possible, we'll try to make sure the top targets at each position don't overlap in terms of average draft position (ADP), so that you can conceivably grab all five guys discussed below (or at least fill out a full lineup by using the additional options listed below each of the top targets).
Always remember: punting doesn't mean you're actively trying to tank a category, just that you don't mind not being successful in it. The goal is always to target players who bring a lot of value outside of the punting category in question, while avoiding options who draw a large portion of their value from it.
All stats, rankings, and punt values come from BasketballMonster.com, while ADP values are courtesy of FantasyPros.com.
Punting Assists
The last two instalments in this series (punting three-pointers and punting rebounds) showed how certain punt strategies can create a clear divide in value between bigs and guards/wings. The reason that punting assists doesn't have the same effect is that it only downgrades one particular type of player and position: the pass-first point guard.
It is a given that you will have a hard time filling your point guard slot in this build, but it is not as impossible as finding good wings and guards who can't shoot threes or bigs who don't derive at least some of their value from rebounds. You shouldn't avoid grabbing a player who still gives you some assists to be your point guard, as long as he helps you a lot in other areas that point guards tend to be strong, such as steals, threes, and free throw percentage (which you can find on the wing as well). At the very least, there are plenty of combo guards who play shooting guard almost exclusively but are still eligible to play point guard in fantasy hoops.
The best thing about this strategy is that it eliminates the need to start reaching for assists if you grab bigs or low-assist guys you like with your first few picks. If you've already established that your starting point guard will be one of the lowest rated in your league (the top 15 tend to go in the first 50 picks), you can easily stick a combo guard or late-round sleeper there and focus more on stacking to your strengths. You'd be surprised how much value you can find in the middle rounds while other people are frantically trying to make up ground in the assist department.
Point Guard - PG/SG Avery Bradley
Reg. 2016-17 Rank (Round): 57 (5)
Punting Assists Rank (Round): 46 (4)
Ranking Differential: +11
Current Yahoo O-Rank: 71
Current ESPN Projection: 80
There are very few point guards who get a legitimate value upgrade in an assist punt, but Avery Bradley is certainly one of 'em. The trick here is that Bradley primarily plays shooting guard (82% of his minutes last season were played at the two, according to Basketball-Reference.com), but you can stick him and his 2.2 assists per contest into your point guard slot in fantasy hoops.
And since a fair number of guards see their value dip in this build, Bradley's 2.0 threes, 1.3 steals, and 73.1% free throw percentage will help a great deal in keeping you competitive in those naturally weak, guard-centric categories. It also doesn't hurt that he gives you decent value in points (16.3), rebounds (6.1), field goal percentage (46.3%), and turnovers (1.6).
Essentially, Bradley helps enough in every area outside of assists that any assist-punter should make drafting him a top priority in the middle rounds.

Early-round targets: PG Kemba Walker, PG/SG C.J. McCollum, PG/SG Goran Dragic
Mid-round targets: PG/SG Victor Oladipo, PG/SG Lou Williams, PG/SG Patrick Beverley
Late-round targets: PG/SG Seth Curry, PG/SG Jamal Murray, PG/SG Allen Crabbe
Shooting Guard - SG/SF Klay Thompson
Reg. 2016-17 Rank (Round): 31 (3)
Punting Assists Rank (Round): 19 (2)
Ranking Differential: +12
Current Yahoo O-Rank: 29
Current ESPN Projection: 27
Klay Thompson typically goes in third round of fantasy drafts (currently with an ADP of 30), but you can take him comfortably in the second if you're punting his 2.1 dimes per contest.
In this build, you'll need to pay special attention to other categories that are typically dominated by guards, such as three-pointers, steals, and free throw percentage. Thompson's steals (0.8) won't help you all that much in that regard, but his elite threes (3.4) and free throw percentage (85.3%) are essential, while his points (22.3), rebounds (3.7), field goal percentage (46.8%), and low turnovers (1.6) are an added bonus.
Early-round targets: SG/SF Kawhi Leonard, SG Bradley Beal, SG/SF DeMar DeRozan
Mid-round targets: SG/SF Andrew Wiggins, SG/SF Trevor Ariza, SG/SF Gary Harris
Late-round targets: SG Kentavious Caldwell-Pope, SG J.J. Redick, SG/SF Terrence Ross
Small Forward - SF Otto Porter
Reg. 2016-17 Rank (Round): 22 (2)
Punting Assists Rank (Round): 11 (1)
Ranking Differential: +11
Current Yahoo O-Rank: 40
Current ESPN Projection: 38
Otto Porter isn't all that flashy of an NBA player, scoring merely 13.4 points per game last season, but he's become a solid all-around fantasy asset. In 2016-17, Porter had a breakout campaign, finishing ranked 22nd in nine-category leagues. If you remove his measly 1.5 assists per game from the equation, that rank jumps all the way to 11th.
That's right: when punting dimes, Otto Porter was a first-round value last year.
With a fourth-round price tag, that makes him a must-draft in this build. If you manage to snag him, you'll be treated to premium output in categories typically lacking on an assist-punting team, such as threes (1.9), steals (1.5), and free throw percentage (83.2%), while also gaining solid stacking options in rebounding (6.4), blocks (0.5), field goal percentage (51.5%), and low turnovers (0.5).
Early-round targets: SF/PF Paul George, SG/SF Gordon Hayward, SF/PF Carmelo Anthony
Mid-round targets: SF/PF Tobias Harris, SF/PF Robert Covington, SF/PF Harrison Barnes
Late-round targets: SF/PF Aaron Gordon, SF/PF Nikola Mirotic, SF T.J. Warren
Power Forward - PF/C Serge Ibaka
Reg. 2016-17 Rank (Round): 41 (4)
Punting Assists Rank (Round): 29 (3)
Ranking Differential: +12
Current Yahoo O-Rank: 53
Current ESPN Projection: 52
A lot of power forwards and centers get a bump in value when punting assists, but few as much as Serge Ibaka and his negligible 0.9 dimes per game. And while he might not have the first-round upside that he did from his prime years with the Thunder, he was still a third-round value (29th) in an admittedly down 2016-17 with the assist punt serving as part of the calculation.
He won't give you the 2 or 3 blocks he used to, but the 1.6 swats is still plenty serviceable, as his 14.8 points, 6.8 rebounds, 47.9% field goal percentage, and 1.3 turnovers per contest. As an added bonus in this particular build, he's one of the rare power forwards/centers who can get you 1.6 threes and shoot 85.6% from the free throw line as well.
Early-round targets: PF/C Anthony Davis, PF/C Kristaps Porzingis, PF/C Myles Turner
Mid-round targets: PF/C LaMarcus Aldridge, PF/C Clint Capela, PF/C Nerlens Noel
Late-round targets: PF/C Dirk Nowitzki, PF Marquese Chriss, SF/PF Marvin Williams
Center - C Hassan Whiteside
Reg. 2016-17 Rank (Round): 24 (2)
Punting Assists Rank (Round): 10 (1)
Ranking Differential: +14
Current Yahoo O-Rank: 19
Current ESPN Projection: 15
If you snag Hassan Whiteside in the second round of your draft, that's when you might want to consider punting assists. In 2,513 minutes played in 2016-17, Whiteside only managed to record 57 assists, and a few of those were probably by accident. His resulting 0.7 assists per game would normally serve as a major drain on his value, but someone punting assists will want to jump on his first-round ceiling.
By doing so, you'll be getting elite production in rebounds (14.2), blocks (2.1), and field goal percentage (55.8%). The points (17.0) and turnovers (2.0) are also decent, but keep in mind that his complete lack of a three-point shot (0.0) and low output in steals (0.7) and free throw percentage (62.8%) will leave you with holes that need to be addressed later in your draft.
Early-round targets: C Karl-Anthony Towns, C Rudy Gobert, C DeAndre Jordan
Mid-round targets: PF/C Andre Drummond, C Jonas Valanciunas, C Steven Adams
Late-round targets: PF/C Willie Cauley-Stein, C Enes Kanter, C Dewayne Dedmon