5 NBA Stats to Know: Season Review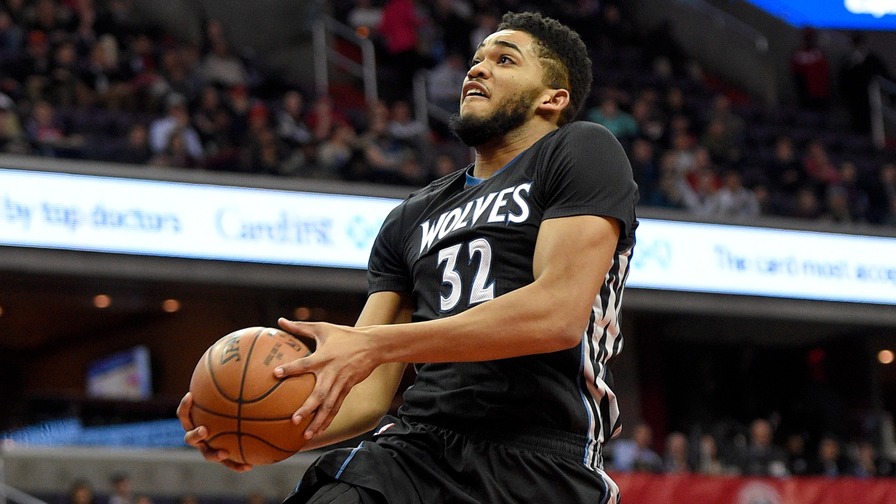 The 2016-17 regular season is now in the books, and it was truly one for the statistical record books. Between the triple-double spree that Russell Westbrook, James Harden and LeBron James went on and the all-time reliance on three-pointers, the league is certainly in a golden age.
Perhaps what is most unbelievable is that a player such as Giannis Antetokounmpo, becoming the first player ever to rank in the to 20 in all five major stat categories, is hardly mentioned due to the numerous records that were broken.
With the regular season over, let's take a look at five stats that stood out above the rest over the course of the season.
Kawhi Leonard Had a Usage Rate of 31.1% This Season
In today's NBA, a usage of 31.1% isn't too eye-popping on its own. Kawhi Leonard's 31.1% usage rate, in fact, ranked eighth in the league and trailed leader Russell Westbrook by a staggering 10.6%. However, when you play for a team like the San Antonio Spurs, a usage rate of 31.1% is staggering.
Since coach Gregg Popovich arrived in 1996, Leonard joined Tony Parker as the only player to have a season with a usage rate over 30%. Soon-to-be Hall of Famer Tim Duncan never had one season over a 30% usage rate despite scoring over 20 points per game in 9 of his 18 seasons.
Coming off of a year in which he posted a 25.8% usage rate, Leonard took advantage of Duncan's retirement, a limited Parker and perhaps the worst season in the solid career of LaMarcus Aldridge. With increased usage, Leonard still remained efficient with a true shooting percentage of 61.1%, which included a 38.1% clip from three-point range.
With a career high average of 25.5 points and 3.5 assists per game, it is clear that giving more of the offensive workload to Leonard worked out well for the Spurs.
The Thunder Were 34-8 When Russell Westbrook Had a Triple-Double
This season saw Westbrook set several records that many thought were untouchable. Not only did he have 42 triple-doubles, but he had a record usage rate of 41.7% and had multiple triple-doubles in which he scored 50 points in the game.
However, no number may show how much Westbrook means to the Oklahoma City Thunder more so than the fact that the team went a remarkable 34-8 in games where he had a triple-double.
When Kevin Durant left for the Golden State Warriors last offseason, it was no secret that Westbrook would be the focal point of the offense. However, the Thunder were hoping to get more from their role players, but no other player averaged over 16 points per game and no player on the team shot over 39% from three-point range.
Although an MVP argument could be made for a few players this season, the fact that the Thunder won at an 81% clip when Westbrook had a triple-double shows how vital he was in winning games for Oklahoma City.
4 NBA Teams Made at Least 980 Three-Point Shots
Prior to the 2005-06 season, no team in NBA history had hit 800 three-pointers in a season.That season, the Phoenix Suns hit a then-record 837 from beyond the arc. This season alone, nine teams passed that mark. That includes the Houston Rockets, who sent an NBA record with 1,181 triples, 104 more than the Warriors made last season in their historic 73-9 campaign.
The alarming amount of made threes should not come as much of a surprise as Houston was joined by the Cleveland Cavaliers and Boston Celtics as the first teams in history to shoot over 2,700 three's as a team. The Warriors rounded out the quartet -- joining Houston, Golden State and Boston -- as the fourth team to make over 980 treys on the year.
One interesting note is that none of the top 11 team field goal percentage teams of all-time came from this season, but there were a remarkable seven teams in the top 28 for all-time season ranking.
Three-point defense will clearly be a huge part of the playoffs as the Warriors, Cavaliers, Celtics and Rockets are all top three seeds and each currently sit in the top eight of the numberFire team rankings. With the sheer number of sharpshooters these four teams have, it will be hard to hold them down over the course of a seven-game series.
Karl-Anthony Towns Created a New Club
In just his second season, Karl-Anthony Towns did something that no other player in NBA history has done. He eclipsed 2,000 points, 1,000 rebounds and 100 three-pointers made.
A big part of his success came from an incredibly healthy season in which Towns was one of only five players to start every game, and he trailed only teammate Andrew Wiggins with 3,030 minutes played on the season.
The expansion of Towns' range was a welcome site for the Minnesota Timberwolves, as he shot a respectable 36.7% from deep on the season. That number spiked to end the year as Towns boasted a three-point rate of 44.2% over the last 15 games, a number that would have ranked second in the league over the course of the season.
With another offseason to improve his game and get acclimated to coach Tom Thibodeau's system, Towns could soon enter the superstar stratosphere of the NBA -- if he's not already there.
Anthony Davis Played 2,708 minutes and 75 Games This Season
Coming into this season, Anthony Davis had never played more than 68 games and 2,500 minutes in any individual season. He blew those numbers out of the water this season with 75 games played and 2,708 total minutes in those games.
Those numbers likely would have been higher if the New Orleans Pelicans had been in playoff contention since Davis missed the last two regular season games as the team looked to pick up more lottery ping-pong balls.
In his five seasons, Davis has never failed to produce when on the floor as his per-game averages of 22.4 points, 10.2 rebounds and 2.4 blocks suggest. However, the former Kentucky big man has had a litany of injuries that have limited him throughout his career.
Along with a career high in minutes played, Davis also had a banner statistical year with career highs in points, rebounds, assists, usage rate and defensive win shares. More importantly, Davis paced the team with a net rating of +1.7 when he was on the floor while the team had an atrocious -8.7 net rating with him off the floor.
If Davis can maintain this this level of health along with an offseason to work with new teammate DeMarcus Cousins, the Pelicans could push for a playoff berth next season.