5 NBA Stats to Know Through Week 25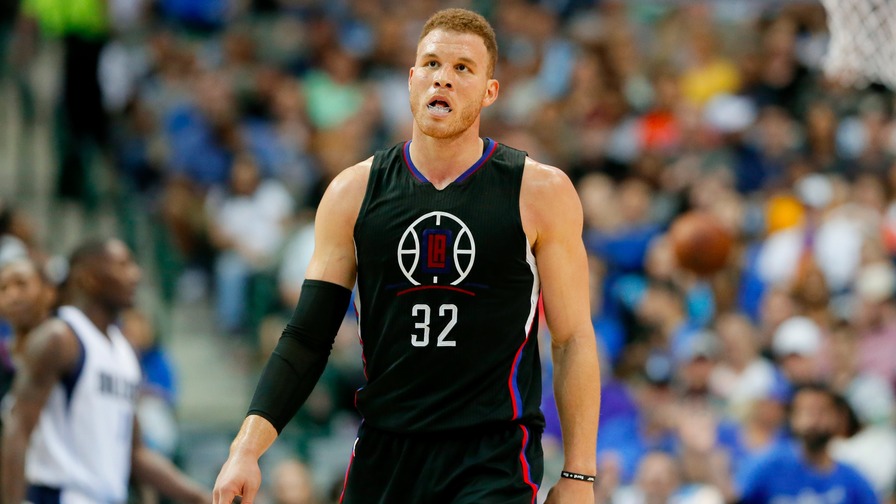 We're just a few games away from the 2016-17 NBA regular season coming to an end, but the real fun that is the playoffs is about to start.
With basically a full schedule's worth of games now in the rearview mirror, which stats and trends should we pay attention to as 16 teams prepare to fight for a chance to hoist the Larry O'Brien trophy?
Paul George Is Scoring 30.8 points Per Game Over His Last 8 Games
With his team on the verge of missing the playoffs, Paul George has taken his game to a new level -- he's averaged 30.8 points over the last eight games and has pushed the Indiana Pacers back into the 7 seed in the Eastern Conference.
George is having a solid overall season, scoring 23.5 points on 45.8% shooting from the field, but has turned that up a notch over the last few weeks by shooting a remarkable 51.5%. Perhaps more surprising, though, is his 3.6 three-pointers per game, which has increased significantly from his season average of 2.6.
The Pacers are only 4-6 over the last 10 games, but not much of that can be put on PG13, who has scored at least 20 points in each contest. Currently on three-game winning streak, the Pacers have a 79.5% chance to make the playoffs and could be a threat to a top seed if Indiana's biggest star keeps up his current pace.
Blake Griffin Has Scored 16.8 Points Per Game Against Utah
With just two games left in the regular season, the only thing yet to be determined for the Los Angeles Clippers and Utah Jazz is who will host their first-round meeting. Although the Clippers boast a 3-1 head-to-head record against Utah this season, one player on L.A.'s squad will have to figure out how to step his game up.
In those four games against Utah, Blake Griffin is averaging just 16.8 points, which is his lowest scoring average against any team this season.
This should not be all that surprising, as Utah has the third-best overall defense in the NBA, anchored by big men Rudy Gobert and Derrick Favors. Despite his struggles against the Jazz, Griffin should certainly come into this matchup with more confidence based off his play from the last 10 games.
During that time, the Clippers big man is averaging 23.8 points on 54.0% shooting from the floor and a sizzling 41.0% from the three-point arc. His newfound confidence from deep will be crucial to beat the Jazz and a player such as Gobert, who leads the NBA in blocks per game.
The New Orleans Pelicans Have a -1.9 Net Rating With DeMarcus Cousins on the Floor
When the New Orleans Pelicans traded for DeMarcus Cousins at the All-Star break, many thought it could mean a playoff push. However, the Pelicans are only 10-13 and Cousins has a miserable -1.9 net rating when he is on the floor since getting dealt.
The surprising concern is not on defense, where the team actually gets 1.2 points better per 100 possessions with Cousins. The concern is on offense, where the Pelicans are 3.1 points better when he's not on the floor.
Much of this could be due in large part to Cousins and Anthony Davis trying to figure out how to best complement each other. With usage rates of 33.0% and 32.8%, respectively, the duo appears to need more time to gel.
Although the time with Cousins has certainly been a disappointment, the talent is undeniably there. It will be interesting to see how an offseason of work will help Cousins improve the Pelicans as a whole.
The Detroit Pistons, Charlotte Hornets and Dallas Mavericks Are on Pace to Commit Fewer Than 1,000 Turnovers
In today's age of pace-and-space basketball, turnovers are a part of the NBA. Top teams such as the Houston Rockets, Golden State Warriors and Washington Wizards all have well over 1,100 turnovers as a team, yet remain among the top-10 offenses.
Meanwhile, the Detroit Pistons, Charlotte Hornets and Dallas Mavericks all appear poised to join the 2012-13 New York Knicks and 2014-15 Hornets as the only teams in the last five years to have under 1,000 turnovers this year. Although each is ranked 19th or slower in pace -- which limits the number of possessions a team has -- it's still rather impressive.
Karl-Anthony Towns Is Shooting 41.4% From Three-Point Range in His Last 10 games
The Minnesota Timberwolves will miss the playoffs for the 13th consecutive season, and while that's not what they hoped for back in October, the emergence of their young stars shows off their incredibly bright future.
That future is led by Karl-Anthony Towns, who is shooting 41.4% from three-point range over his last 10 games. That sparkling percentage would put him inside the top 10 over the entire season.
Since the All-Star break, Towns is actually making 42.3% of his triples, which is a staggering 8.4% increase over his pre-break numbers. What is also surprising is he's doing this without Zach LaVine, who has been out for most of the season due to a torn ACL.
One huge benefit for the big man is having a top-flight point guard like Ricky Rubio, who has assisted on 233 of his 763 made field goals this year.