Portland Is Peaking at the Right Time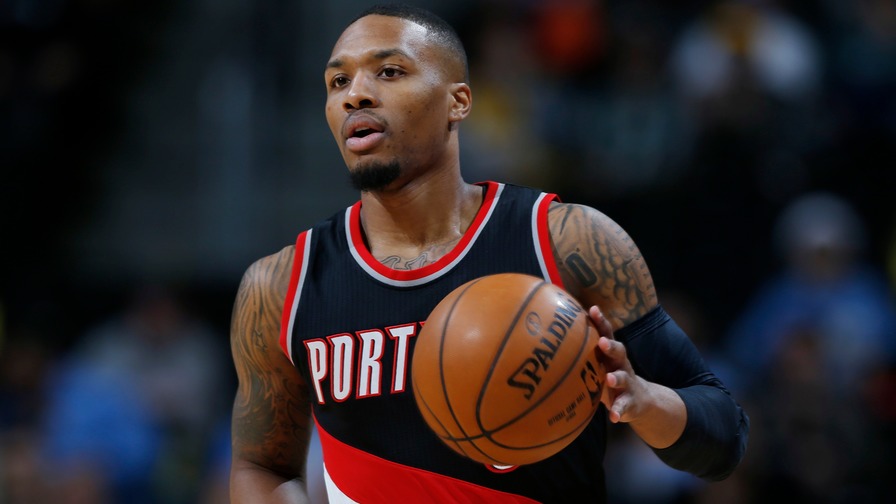 Thanks to a red-hot closing stretch, the Portland Trail Blazers find themselves back in the playoffs after a disappointing first half of the season. Portland has won 16 of its past 20 games to bump its overall record to 41-40, clinching the 8 seed in the Western Conference.
They weren't just beating up bottom feeders, either. During the Blazers' hot streak, they picked up a pair of wins against the Russell Westbrook-led Oklahoma City Thunder along with victories over the Houston Rockets and Utah Jazz, teams which currently occupy the 3 and 5 seeds, respectively, in the West.
Portland's 13-3 mark in March gave them a league-best winning percentage for the month. Simply put: they've been one of the best teams in the NBA down the homestretch.
Owners of a 24-35 record through February, how has Portland resurrected its season, and can the Blazers put a scare into the Golden State Warriors in the first round of the playoffs?
Nurkic's Emergence
The trade for Jusuf Nurkic seems more and more like a steal with each passing game. That's not an indictment on Mason Plumlee (who was dealt to the Denver Nuggets to acquire Nurkic), but it's more of a testament to how great Nurkic has been in a Blazers uniform.
He's been a different -- read: much better -- player since coming to Portland.
| Per-100 Possessions | Points | Rebounds | Assists | Win Shares | Off. Rating | Def. Rating |
| --- | --- | --- | --- | --- | --- | --- |
| With Denver | 21.7 | 15.7 | 3.5 | 0.5 | 98 | 110 |
| With Portland | 25.9 | 17.6 | 5.4 | 1.4 | 105 | 104 |

Of course, Nurkic is sidelined for the remainder of the season due to a broken leg, but in his 20 games with Portland, he was a driving force behind the team's resurgence.
He put up 15.2 points, 10.4 rebounds and a surprising 3.2 assists per game. The Blazers went 14-6 with Nurkic manning the middle, and they were in the midst of a five-game win streak when he fractured his fibula.
But all of Nurkic's impact can't be summed up via traditional stats. Nurkic is tied for fourth in the league in screen assists at 5.3 per game. He's a hulk of a man who sets monster screens, freeing up guards Damian Lillard and C.J. McCollum to create offense.
His defensive effort has been remarkable, as well. He's turned into a reliable rim protector, averaging 1.9 blocks per game since joining Portland. For some context, 1.9 swats per night over the entire season would rank fifth in the league.
Guard Brilliance

Nurkic has been a godsend, but the Blazers go as Lillard goes. And boy, has he been going.
In the 24 games since the All-Star break, Lillard's numbers are eye-popping. He's pouring in 29.7 points per game while averaging 6.0 assists, hitting 41.3% from three on 8.6 attempts per night.
Lillard's brilliance was on full display Saturday night against a top-three defense in the league as he hung 59 points on the Jazz, going for 26 in the first quarter alone.
Blazers defeat the Jazz 101-86

(POR: Lillard 59 Pts *career high*)

(UTA: Hayward 21 Pts, Gobert 13 Pts 11 Reb) pic.twitter.com/piVGs55z6N
— The Lead (@NBALEAD) April 9, 2017

Lillard's ability to manipulate the massive picks set by Nurkic (when Nurkic was healthy) made it easier to find open teammates and create unique angles for himself to the basket. According to NBA.com, Lillard is in the 91st percentile of pick-and-roll ball handlers, scoring 11.2 points per game in those situations. It's good for third in the league -- right behind James Harden and right above Russell Westbrook.
McCollum is no slouch, either. He is in the 80th percentile of pick-and-roll ball handlers, averaging 7.1 points per game in those situations. McCollum is posting 21.9 points per game since the All-Star break to go along with 3.5 assists. He is knocking down 45.2% of his threes, taking 4.3 attempts per contest and giving Portland a lethal backcourt duo.
Will It Be Enough?

Portland is locked in to the 8 seed, which means they get the unenviable task of facing off against the Warriors.
For Portland to pull off the upset, everything must pretty much break perfectly. It'll take some off nights from the Warriors' stars as well as near flawless play from McCollum and Lillard. And the Blazers will have to do it without Nurkic -- not ideal.
Was Portland's league-best run in March just a flash in the pan? Or will the Blazers give the Warriors a run for their money in the first round?
Golden State will obviously be a heavy favorite for the first-round matchup, but regardless of what happens this postseason, it is safe to say the Blazers have found their nucleus of the future.