5 Daily Fantasy Basketball Value Plays for 3/10/17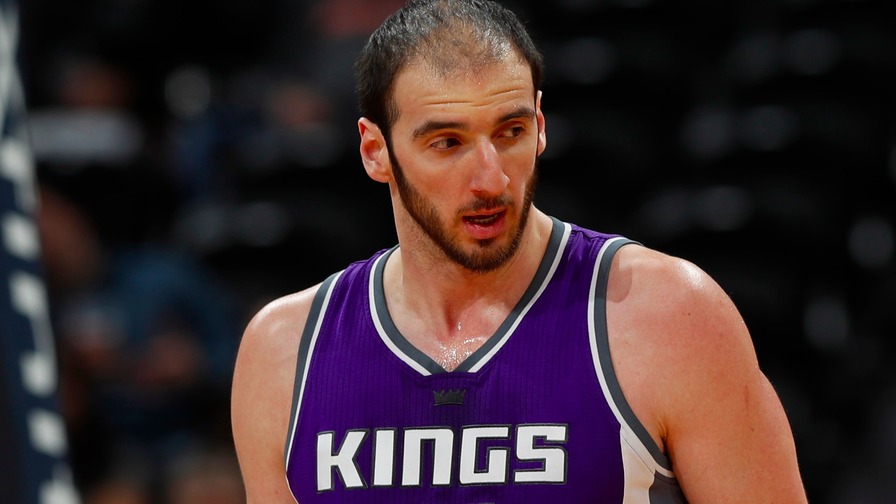 One of the keys to finding success in daily fantasy basketball is uncovering potential value plays. If you're looking to roster a stud player or two, you need to consider squeezing in one of these lower-priced options into your lineup.
Let's take a look at five players who can help fill in the gaps in your lineup.
Jamal Murray, PG, Denver Nuggets
FanDuel Price: $3,700
Projected FanDuel Points: 15.5
Projected FanDuel Value: 4.19
At this point in time, our projections aren't in love with Jamal Murray. Like most of his rookie year, the youngster has been wildly inconsistent lately, with 5.5 and 27.1 FanDuel points in his last two games, respectively.
Despite that, things are looking up. Murray has played at least 24 minutes in three of his last four and head coach Mike Malone recently stated he will find more ways to get him on the floor. At his cheap price, the upside is there.
Sean Kilpatrick, SG, Brooklyn Nets
FanDuel Price: $4,200
Projected FanDuel Points: 22.8
Projected FanDuel Value: 5.42
The Brooklyn Nets aren't playing for anything but pride right now, so they're seeing what they have as the season winds down. One of the bright spots appears to be Sean Kilpatrick, a versatile combo-guard who has averaged 28.2 minutes and 23.3 points in his last three outings.
Some hot shooting (54.5% from the field) has led to 29.9, 35.5 and 33.3 FanDuel points in consecutive contests. Kilpatrick has added little in the way of peripheral stats, so he's probably best reserved for tournaments.
Thabo Sefolosha, SF, Atlanta Hawks
FanDuel Price: $3,900
Projected FanDuel Points: 20.2
Projected FanDuel Value: 5.17
Since being reinstated in head coach Mike Budenholzer's starting lineup, Thabo Sefolosha has received consistent minutes (30.2 per game) in the last six contests.
He replaced Tim Hardaway Jr. to immediately provide for the Atlanta Hawks with an average of 8.0 points, 5.2 rebounds, 3.3 assists and 1.5 steals. Sefolosha has been an all-around contributor and he's a no-brainer at this salary.
Nemanja Bjelica, PF, Minnesota Timberwolves
FanDuel Price: $4,000
Projected FanDuel Points: 15.5
Projected FanDuel Value: 3.88
There's no sugar-coating it -- Nemanja Bjelica put up an absolute dud in his last time out against the Los Angeles Clippers. His 9 FanDuel points broke a streak of three games with 20-plus.
In the three games prior, the stretch-four averaged just under 11.7 points in 29.3 minutes with double-digit rebounds in two of them. If he gets minutes in the mid-to-upper 20s, look for Bjelica to capitalize in a high-scoring affair with the Golden State Warriors.
Kosta Koufos, C, Sacramento Kings
FanDuel Price: $4,400
Projected FanDuel Points: 20.8
Projected FanDuel Value: 4.73
With DeMarcus Cousins in New Orleans, Kosta Koufos has absorbed a lot of minutes at center for Sacramento. Up until recently, he hasn't done much with the added opportunity. But, in the last five games, Koufos has four double-doubles on averages of 13.0 points and 10.3 rebounds while averaging 27.8 minutes and 26.7 FanDuel points.
He's as close as you can get to a sure thing for 20-plus points, especially at $4,400.