5 Daily Fantasy Basketball Value Plays for 11/4/16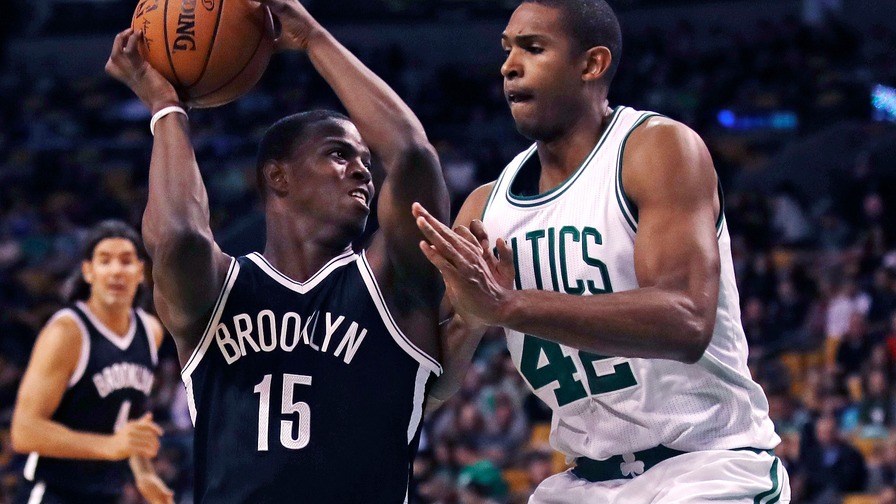 One of the keys to finding success in daily fantasy basketball is uncovering potential value plays. If you're looking to roster a stud player or two, you need to consider squeezing in one of these lower-priced options into your lineup.
Let's take a look at five players who can help fill in the gaps in your lineup tonight.
Isaiah Whitehead, PG, Brooklyn Nets
FanDuel Price: $4,500
Projected FanDuel Points: 17.5

The Brooklyn Nets will be without Jeremy Lin for the next handful of games, which means rookie Isaiah Whitehead will be making his starting debut. Whitehead has not been impressive from a season-long perspective thus far, but he's posted an average of 5.5 points, 4 rebounds, and 3 assists in 20.4 minutes over the past two games. With Greivis Vasquez officially ruled out, expect Whitehead to see an expanded role tonight.
Dion Waiters, SG, Miami Heat
FanDuel Price: $4,700
Projected FanDuel Points: 17.2

Dion Waiters is playing superstar minutes as he's averaging a career-high 35.8 minutes per game, which is tied for fourth-most in the league amongst shooting guards. Waiters has been delivering, too, as he's scored 12.8 points and dished out 3.5 assists per game. Josh Richardson will be making his season debut tonight, but Waiters' usage rate isn't expected to take a big hit.
Lance Stephenson, SF, New Orleans Pelicans
FanDuel Price: $4,000
Projected FanDuel Points: 20.7

Lance Stephenson is quickly earning meaningful playing time off the bench after logging a whopping 45 minutes in his last game. Over three games in which Stephenson has played 20-plus minutes, he's averaged 14.6 points, 5 rebounds, and 5 assists to go along with 58% shooting from the field. Stephenson will continue to be an aggressor tonight versus the Phoenix Suns, who are ranked third in pace.
Larry Nance Jr., PF, Los Angeles Lakers
FanDuel Price: $3,900
Projected FanDuel Points: 17.6

Due to the eye injury affecting Timofey Mozgov, high-flyer Larry Nance Jr. has seen an expanded role off the bench. In the past two games, Nance Jr. is averaging 12.5 points, 6 rebounds, and 4 steals in 27.5 minutes of play. With Mozgov being questionable tonight, Nance Jr. could see another boost in playing time versus the Golden State Warriors, who are ranked second in pace.
Cody Zeller, C, Charlotte Hornets
FanDuel Price: $4,700
Projected FanDuel Points: 20.7

Cody Zeller is showing signs of good health after having started his past two games. Zeller is averaging a career-high 11.3 points and 1.5 blocks but is only grabbing 4 rebounds a game while shooting a horrid 62% from the foul line. Still, Zeller will be a considerable play tonight versus the Nets, who gift 4.8 blocks per game to opposing centers, which ranks highest in the league.