NASCAR Betting Guide: NASCAR Cup Series Championship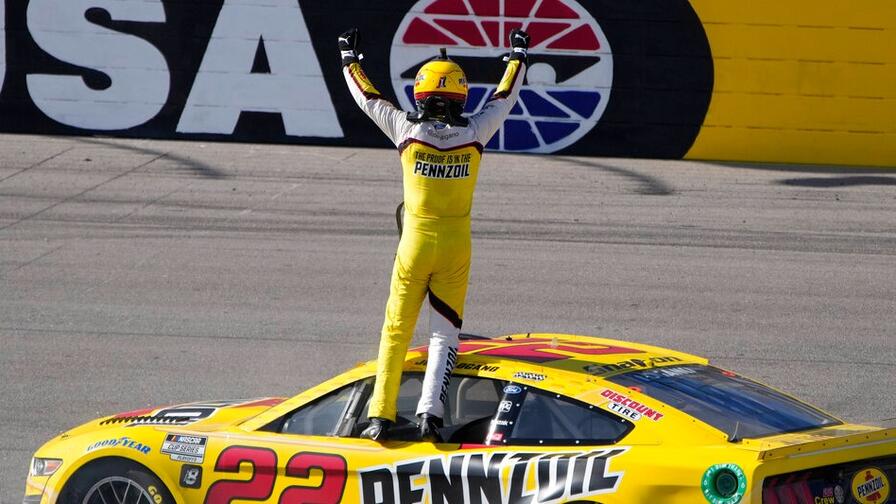 Before betting this week's NASCAR Cup Series Championship race at Phoenix, we've gotta lay the groundwork for how this race typically goes down.
Four drivers -- Chase Elliott, Joey Logano, Christopher Bell, and rim-riding Ross Chastain -- are eligible for the driver's championship. Every year the Cup Series has had a championship race, one of the four eligible drivers has gone on to win the race.
This is why when you open FanDuel Sportsbook's betting odds for Phoenix, you'll see super short outright odds on all four drivers. You're not going to sneak the intricacies of the event past them.
But there are two interesting wrenches in this year's championship. First, it's the most chaotic year I can remember in the Cup Series. With all that volatility has come unpredictability, so there would anecdotally be higher odds a non-championship driver would win the race.
Second, we have a fifth championship driver. Kyle Larson's team is still eligible for the owner's championship while Elliott's team is not. There hasn't been a split championship in a long time, but we could absolutely get it here.
We'll circle back to that in a second as I do think it gives us an avenue for betting the outright market. But first, I think there's some value in the championship market, and it won't be a surprise to people who have read these pieces regularly throughout the year.
Joey Logano to Win the Driver's Championship (+340)
(UPDATE: FanDuel no longer has this market posted, but Logano is hovering around +200 at other books after grabbing the pole. I think there are better ways to get exposure, which we'll touch on later.)

To be explicit, this is a bet on Logano to win the driver's championship, not the race. It's effectively a four-driver group bet where Logano's implied odds of beating Elliott, Bell, and Chastain are 22.7%. I've got him pretty well above that.
My model has been high on Logano all year long, but it's for good reason. He has the second-best aggregate average running position on short, flat tracks, trailing just Elliott. But Elliott's championship odds are +195 (33.9%).
Logano has converted those good runs into just one top-five finish, but he has consistently been near the front. He led 222 laps in Richmond, and he had a top-six average running position in both New Hampshire and the first Martinsville race. The qualifying speed hasn't been there, but the race pace has.
That's the data side. Anecdotally, Logano has had extra time to prepare for Phoenix after locking himself into the championship two weeks before everybody else. This has been their sole focus for almost a month. I think when you combine that with the numbers, Logano's undervalued in this market.
Kyle Larson to Win the Race (+1200)
(UPDATE: Larson has since shortened to +900 to win. I can still get there based on the narrative, but the incentive is a bit lower now.)

If sportsbooks are going to give a massive bump to championship contenders, they should have done the same with Larson. His motivation this week is equal to theirs.
Larson has been transparent in his desire to win an owner's championship for Hendrick Motorsports. After he was eliminated, he talked about the number of mistakes he made this year, keeping him from defending his 2021 driver's championship.
That got him eliminated from the driver's side because Ryan Blaney was in the running there. But with Blaney's team not in the owner's playoffs, Larson's team advanced to the Round of 8. He then won at Homestead to clinch a spot in Phoenix.
The other interesting dynamic here is what I mentioned above: Elliott's team isn't in the championship. A team's ranking in the owner's championship is what determines the monetary value of their charters, so if Hendrick Motorsports is viewing this from a strictly financial perspective, they'd rather have Larson win than Elliott.
Now, there is a way they could get both to win, so it's no lock that they'd favor Larson late in the running. But the overall point is that Larson should have gotten a motivation bump in the market but didn't, and the team will be focusing on his car in an attempt to win.
If I run my betting model without accounting for motivation, it puts Larson's win odds this week at 7.3%. His implied odds at +1200 are 7.7%. I'm fine giving him a manual bump, overriding that, and betting him to win the race.
You should shop around because you can still get Larson as long as +1500 at some other shops. But I think anything longer than +1000 is in play in a rare situation where the sportsbooks seem to be undervaluing a key component to betting this race.
Post-Practice Addition: Ryan Blaney to Finish Top 10 (-200)
I've been running my betting model for four seasons now. In that time, it has never been higher on Ryan Blaney than it is this weekend. I could bet him outright (there's a lot of value there before accounting for motivation), but there's value here, as well.
The implied odds at -200 are 66.7%. Blaney has finished top-10 in 5 of 6 races on short, flat tracks this year, including the first Phoenix race when he led 143 laps. He has had a top-six average running position in six of the past seven Phoenix races, as well, so he checks both the course history and current form box.
Blaney had blazing speed in practice, leading in 5-, 10-, 15-, and 20-lap average, so he should qualify well tonight. My model has him well above 66.7% to finish top 10 given how predictive these short, flat tracks tend to be.
Post-Practice Addition: Kevin Harvick to Finish Top 10 (-170)
(UPDATE: Harvick has since shortened to -185 to finish top 10. I'm still showing value there after he qualified seventh, so you can still feel free to fire if you want.)

Another driver who was fast in Friday's practice -- in a major twist -- was Kevin Harvick. Harvick typically DGAFs practice, but he was third in 10-lap average. I'm showing value here as a result.
My model has Harvick's top-10 odds closer to 70% than his implied odds of 63.0%. He has finished top-10 in 4 of 6 races on short, flat tracks, and each of the top-10s was sixth or better.
Like Blaney, Harvick slays Phoenix. He hasn't finished outside the top 10 here since 2013 -- an 18-race streak. I think he'll continue that streak on Sunday.
Post-Qualifying Addition: Joey Logano Over Chase Elliott (+130)
This is a no-hold market, something we should always seek out as bettors. Logano is +130 at FanDuel while Elliott is -120 at DraftKings. You could take both sides and lock in a profit, but I'd rather take the side I think is the value. That's Logano.
Logano won the pole Saturday, but that wasn't a surprise. He has had good speed throughout the year on short, flat tracks, as noted above. He was also fifth in 10-lap average on Friday night.
Elliott was fast in practice on Friday, too, as was his teammate, Larson. But if we're going to get +130 on the guy who won the pole and ranks higher in my model, I'm taking it every time.
Post-Qualifying Addition: Ty Gibbs to Finish Top 10 (+1000)
(IMPORTANT UPDATE: Gibbs will not race today due to a family emergency. FanDuel Sportsbook house rules state that bets on Gibbs should be voided, though that rule is not universal at other books. Please check your book's rules and ensure they are followed if you had any Gibbs bets this week.)
I'm surprised this didn't shorten after Ty Gibbs qualified 10th, but I'm fine buying in, regardless.
Gibbs showed good speed during Friday's practice, too. He was 17th in single-lap speed and 13th in 10-lap average.
Gibbs hasn't run well in the Cup Series, but he did win an Xfinity Series championship on this track last night. My model has his top-10 odds at 17.4%, up from 9.1% implied. That's more than enough margin for me to buy in.