NASCAR Betting Guide: Federated Auto Parts 400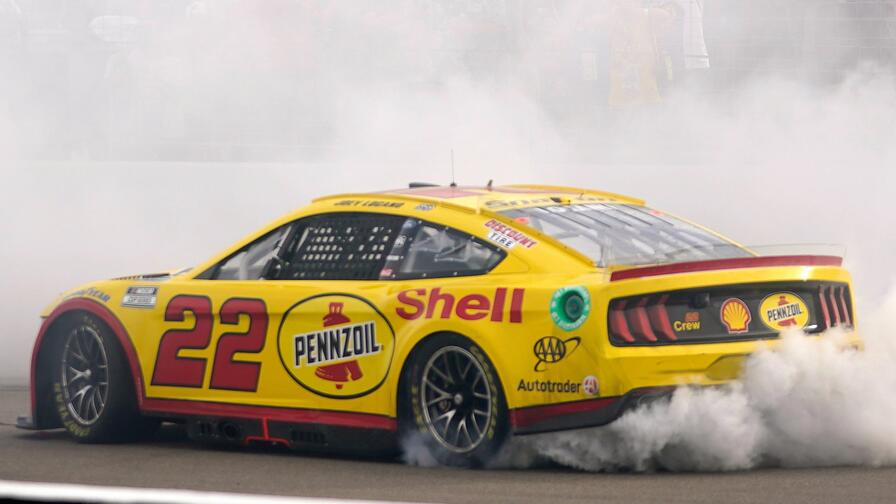 Everything you've seen the past two or so months? It's time to erase it from your memory.
After a long stretch of races centered around road courses and spots where horsepower is a necessity, the NASCAR Cup Series is heading to Richmond this week. It's short, flat, and features massive tire falloff.
It's a big deviation from what we've seen recently.
You can gain insights from looking at New Hampshire, another short, flat track in this stretch. But that's basically the lone wolf as the only short, flat track on the schedule since Martinsville in April.
Obviously, we don't want to throw out everything. Teams can make broad changes that apply across track types, so general form still matters. We're just going to want to place our heaviest emphasis on races that occurred before this summer stretch, and that could lead to a different group of drivers running out front.
With this in mind, I do think there are a couple of drivers -- and maybe one entire manufacturer -- going overlooked this week. Let's dig into who that is, why I believe that to be the case, and how we should bet them based on the betting odds for the Federated Auto Parts 400 on FanDuel Sportsbook.
Joey Logano to Win (+1500); Logano to Finish Top 10 (-135)
(UPDATE: Logano has since lengthened to +2000 to win and shortened to -180 to finish top 10. He had a fast car in practice. I think the lengthening is an overreaction, and I'd be happy to bet him at +2000 if I weren't already heavily tied in on him.)

It has, at times, been a running joke how high my model tends to be on Joey Logano. That hadn't been the case recently when the Cup Series was at higher-speed tracks, where my model expected Fords to struggle.
This week is a different story, though, and I'm inclined to buy what the model is saying.
It's true that Logano's performance has lagged recently. He has finished in the back half of the field in four of the past six races, and he has had just one average running position better than 10th. It's not the kind of pace you expect when you're betting a guy at +1500.
The one speed exception, though, was New Hampshire. There, Logano led 25 laps, had a 6th-place average running position, and was 4th at the end of the 2nd stage. But pit strategy and a dust-up with Chase Elliott led to a poor finish, masking a solid run for Logano.
Logano's best runs this year have come on tracks with at least some overlap to Richmond. His two wins (at Gateway and Darlington) came at tracks that share characteristics with this week's track (banking for Gateway, tire falloff for Darlington). Logano's seventh-place aggregate average running position on short, flat tracks ranks third in the sport behind Elliott and William Byron, and neither Gateway nor Darlington are looped into that sample.
Richmond, specifically, has been a decent track for Logano historically. He has a pair of wins here, and he has had a top-five average running position in five of the past eight races, spanning across four different rules packages. His average running position this year was ninth, dragged down in part by an issue with a late pit stop.
It's possible my model is too high on Logano. But with his implied win odds at 6.3% and his top-10 odds at 57.5%, I've got a lot of room for error. That's why I'm double-dipping here, scaling the bets so that a top-10 finish will allow me to profit on him for the week even without the outright.
Kevin Harvick to Win (+1600)
(UPDATE: Harvick has since lengthened to +1700. I'm still showing value on him at that number post-qualifying and would bet him if I hadn't already. I'm close to showing value on his top-10 odds at -210, so if you can find a number better than -180 or so, I'd take it.)

As you can tell, my model's high on the Fords this week. It has their win odds at 31.5%. You can bet them as long as +430 to win the race (available at Caesars), so it's entirely possible I'm way off here. I just don't think that's the case at a driver-centric track.
Outside of Logano, Kevin Harvick's the biggest contributor to that gap.
I've got Harvick at 8.2% to win, much higher than his 5.9% implied odds. Similar to with Logano, I have trouble pushing back on that number.
The win for Harvick last week was a surprise. It wouldn't have been a surprise had it happened on a track like this. Harvick nearly ended his winless streak in the first Richmond race, finishing runner-up, right on Denny Hamlin's rear bumper. He had a shot to win Phoenix, too, and had a fifth-place average running position in New Hampshire.
Importantly for us, Harvick was fast on Saturday at both New Hampshire and Richmond. He qualified inside the top 10 and was solid in practice. A lot of times, Harvick will lag in those sessions, allowing us to get him at longer odds when things re-open after qualifying. I don't think that'll happen this week.
Harvick's top-10 odds at FanDuel opened at -150, and I was showing value on that (62.92% for me versus 60.0% implied). He has since shortened to -170, almost exactly where my model has him. If you can find him at -150 or longer, I'd snag that, too. But even without that, I'm still willing to ride with Harvick's new-found upside and bet him to go back-to-back.
Pre-Practice Addition: Martin Truex Jr. Over Denny Hamlin (-112)
(UPDATE: Truex has since shortened to -118 to win this matchup. Hamlin was decent on Saturday, so I'd probably stay off at that number, but I feel good about the -112 from earlier in the week.)

I realize that Hamlin won here in the spring. But this is Martin Truex Jr.'s playground, and I've got him a good chunk above Hamlin for Sunday.
Truex has led 80-plus laps in 9 of the past 11 Richmond races. That includes this spring, when Truex could have beaten Hamlin had he not been on the losing pit strategy during the third stage. He had arguably the best car in that race.
You could say the same thing about New Hampshire, where Truex won the pole (his first since 2018), led 172 laps, and had a 3rd-place average running position. Again, pit strategy bit him in that one, and he finished fourth.
My model has Truex winning a field-high 14.2% of the time, nearly in line with his implied outright odds at 15.4%. I want financial exposure to him. Betting him over Hamlin gets me that without needing him to have a perfect race.
Post-Qualifying Addition: Cole Custer to Finish Top 10 (+340)
Cole Custer has just two top-10s all year, and all but one of his finishes at Richmond have been outside the top 20. Seems bad!

But Custer's best speed this year has come on similar tracks, and he was solid on Saturday.
Custer's aggregate average running position on short, flat tracks is 17.5. That's three spots better than his full-season mark. He had a top-17 average running position in all but one of the four races.
Granted, the one exception there was at Richmond. But in Custer's rookie season, he had a 12th-place average running position here. He also had good speed in practice once you adjust for track changes, and he qualified seventh. Qualifying isn't a huge part of my model, even at a track where it's tough to pass, so I was surprised that Custer showed value for me.
I've got Custer at 27.9% to finish top 10, up from 22.7% implied. That's a big enough edge for me to dive in despite his lack of results.