NASCAR Betting Guide: Foxwoods Resort Casino 301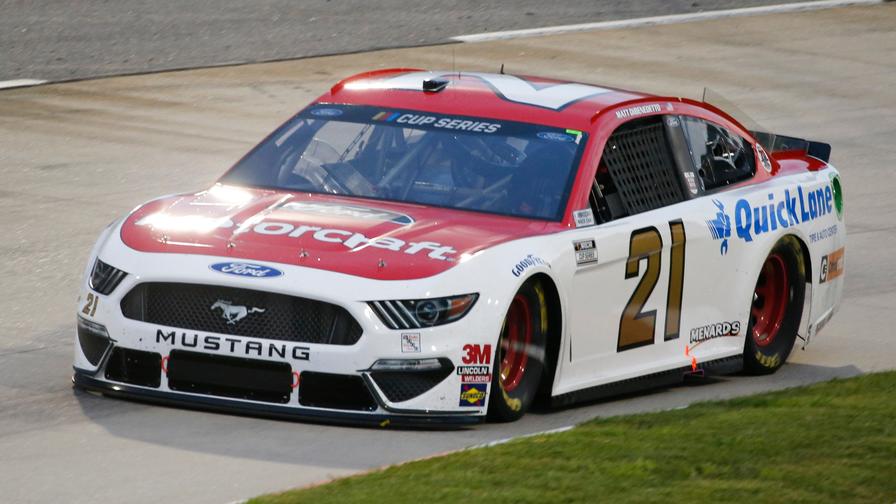 We're entering Sunday's NASCAR Cup Series race in New Hampshire with a lot of unknowns.
This is the 20th race of the 2020 season; only three of those races have come with the higher-horsepower package that the Cup Series re-introduced at the beginning of the year. All the others have been with the 550-horsepower package, which is a different ballgame.
Even the other races using this package have their imperfections. One was in Bristol, which is high-banked and fast; New Hampshire is flat and slow.
Another was in Martinsville, which is shaped like a paperclip and another unique beast. The third was in Phoenix, which does have a lot of overlap with New Hampshire. However, that one took place before the COVID-19 layoff, and a lot of things have changed since then.
In other words, we're flying with limited data, and that can make things tough from a betting standpoint. The more data we have, the better we can feel about drivers at shorter odds.
That makes it tough to stomach Kevin Harvick (+420 at FanDuel Sportsbook), even though he ranks first in my model. But it doesn't exclude the driver who ranks second in my model. So let's dive into that driver first and then check out some other bets based on the current numbers at FanDuel Sportsbook.
Kyle Busch (+800)
Given Kyle Busch's recent struggles, you might roll your eyes when you see him second in the model. After all, Busch has just one win in the past calendar year, and he didn't even get his first stage win of the season until last week. But this is one of the first times the model has indicated we should buy into Busch, and I'm willing to listen.
As mentioned, there have been 19 races this year in the Cup Series. Busch's raw model rating is the second-best mark he has had in all of those races, trailing only the March race in Phoenix. In general, the model has been cool on Busch, but it seems to be warming up now.
Looking at the data, this warming makes sense. Busch finished third in Phoenix with a sixth-place average running position, and he has great history at this track. He won here in 2017 and has led 95 or more laps in three of the past four races. With such limited data in 2020, we can put more weight on track history, and that's a plus for Busch.
Busch has been showing more life recently with a top-seven average running position in back-to-back races. He also led 52 laps last week, more than he had led in any race this year except for Bristol, another race with the high-horsepower package. It's fair to still have reservations around Busch, but with his odds bumping out to +800, now might be the time to snag some outrights.
Brad Keselowski (+1000)
Another driver the model is typically off of is Brad Keselowski. Keselowski rarely dominates races, which makes it hard for him to truly pop in the eyes of the model. But this weekend seems to be an exception with Keselowski ranking third behind Harvick and Busch, which is enough to get my attention.
If you look at just the finishes, Keselowski doesn't seem to be someone with plus history at New Hampshire. His lone win was all the way back in 2014, and he hasn't led more than 12 laps since 2015. He did, however, have a fourth-place average running position last year and a sixth-place mark in 2017, so it's not as if he's chilling in the back. He just hasn't converted that into high-end finishes.
Keselowski has flashed big time at the higher-horsepower tracks this season. He had a sixth-place average running position in Phoenix, finished third in Martinsville, and won in Bristol. Even without the dominance, he has a knack for being in the right place at the right time and claiming wins.
With the moderate track history, it's easy to understand why Keselowski's odds aren't all that short. But he has been better than the results would indicate, and he has consistently contended in this rules package in 2020, making Keselowski another value among the favorites for the race.
Kurt Busch (+3100)
If we're gonna plug one Busch, why not get the other, as well?
The elder Kurt Busch isn't as big of a name as Kyle, but he has a lot working in his favor as a mid-range bet. Kurt led 94 laps from the pole in 2018 and had a fourth-place average running position in New Hampshire. In his first race here with Chip Ganassi Racing, Busch had an eighth-place average running position but slipped to 18th at the end.
Busch has also been lurking throughout 2020. He has 4 top-5s and 12 top-10s, which could lead you to question his upside. But he did have a ninth-place average running position in Martinsville and seems to thrive in races where the driver has more control over the result.
The final thing in Busch's favor is his starting position. Because his team in the top 12 in owner points, Busch has the potential to draw the pole, and he won't start lower than 12th. At a track where passing is so difficult, that's a big boon. If Busch draws toward the front end of the top 12, his odds will drop in a hurry, making him someone to bet now if you are tempted by his profile.
Matt DiBenedetto (+7500)
If not for New Hampshire, Matt DiBenedetto might not have the ride he's currently in. With some tough luck recently, DiBenedetto's likely ecstatic that this is the next stop on the schedule.
New Hampshire was one of the races on the front end of DiBenedetto's breakout last year. He started seventh, had an 11th-place average running position, and cashed that in with a fifth-place finish. It was his second top-five of the season, and it eventually earned him a ride with Wood Brothers Racing. He has taken advantage of the promotion.
Entering 2020, DiBenedetto had posted a top-10 average running position three times in his entire career. He has done that three times in the past five races alone and four times overall. The one early-season plus run came in Martinsville (where he finished seventh), and DiBenedetto had an 11th-place average running position in Phoenix. He has carried his strength from New Hampshire last year over to similar tracks in 2020.
DiBenedetto will start between 13th and 24th, which does ding his prospects for getting a win. But that's fully accounted for within his odds. He'll have the speed and the equipment necessary to pick his way through traffic, and he showed last year he has the talent, as well. If you're looking to take a swing at a longshot, DiBenedetto's the best value right now.