3 Daily Fantasy Baseball Hitters to Avoid on 8/2/16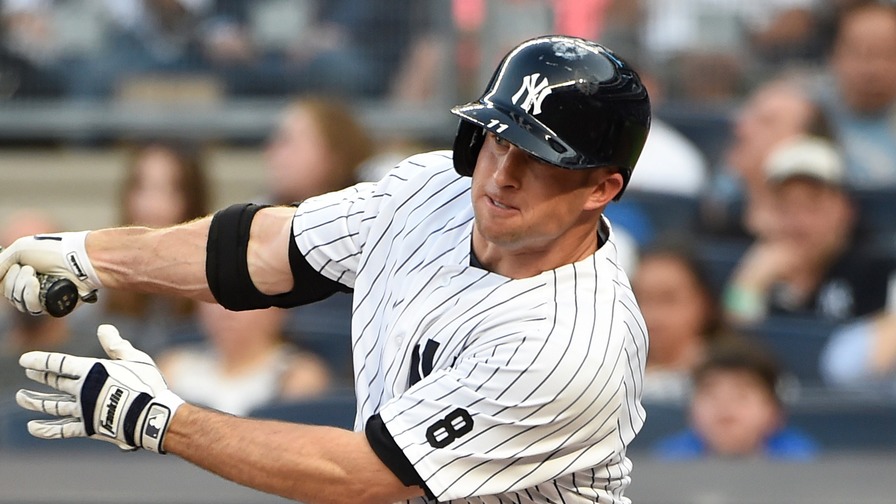 As is the case in most daily fantasy sports, finding information on players you might want to roster is a lot easier than finding players to avoid.
While you can get away with a zero from a hitter in daily fantasy, you certainly don't want to target guys whose matchups aren't enticing.
Here are three hitters you may want to lessen your exposure to or even fade altogether on Tuesday.
Brett Gardner, OF, New York Yankees
FanDuel Price: $3,400
Brett Gardner has been on a small hot streak lately. He has at least 25 FanDuel points in two of his last three games, and he is hitting 7-for-19 in his last five contests. However, the Yankees go up against Jacob deGrom in tonight's subway series, and deGrom's reverse splits might make it tough for Gardner to repeat his performance from the last few days.
Lefties own a .251 wOBA against DeGrom this season. Southpaws have a 22.1% strikeout rate and 27.4% hard-hit rate against the Mets' righty this season. With a 2.80 FIP against lefties, it's hard to ignore those stellar reverse splits tonight.
Gardner has been better against right-handed pitching this season but not significantly. He owns a .336 wOBA against them, but his hard-hit rate is just 25.4% against right-handers. With deGrom on the hill, the matchup is worrisome enough to lay off Gardner's inflated price tag this evening.
Willson Contreras, C, Chicago Cubs
FanDuel Price: $2,800
After crushing major league pitching for a few weeks right after getting called up by the Cubs, Willson Contreras has slowed down. One big glaring difference between now and when he got called up are his numbers against right-handed pitching. With a very tough battle on tap against Jose Fernandez, it's not a night to roster Contreras.
Contreras owns just a .244 average against right-handed pitching over 90 at bats in his short career. While the sample size is small, the difference in splits is pretty severe. He has a strikeout rate of 27.6% against righties. Contreras has now gone over 20 games without a homer, and in July, he only had only four extra base hits.
A slumping Contreras is not a great play against Fernandez this evening. The Miami Marlins ace has an insane 46.3% strikeout rate versus righties this season, so don't expect much from the Cubs' righties in this one.
Odubel Herrera, OF, Philadelphia Phillies
FanDuel Price: $2,900
Odubel Herrera is in a similar situation this evening as the Phillies take on Madison Bumgarner and the Giants. The Phillies' lefty has had a lot more trouble with left-handed pitching this season and with one of the game's best southpaws on the hill, Herrera is an ultimate landmine on Tuesday night.
Herrera has a .269 wOBA against lefties this year, and his ISO plummets from .162 versus righties to .038 against lefties. He has a 20.5% strikeout rate against left-handers, and he has hit all 11 of his homers against right-handers this season.
Bumgarner's dominance against lefties has been well documented. Left-handed hitters have a .226 wOBA and 33% strikeout rate against Bumgarner this year, along with a 23.5% hard-hit rate. Herrera is definitely a player you want to avoid for this brutal matchup.