3 Daily Fantasy Baseball Hitters to Avoid on 7/19/16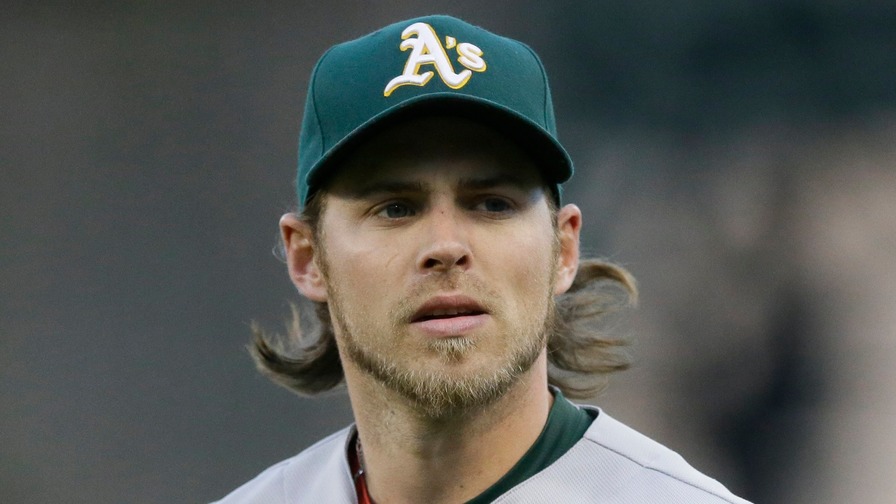 As is the case in most daily fantasy sports, finding information on players you might want to roster is a lot easier than finding players to avoid.
While you can get away with a zero from a hitter in daily fantasy, you certainly don't want to target guys whose matchups aren't enticing.
Here are three hitters you may want to lessen your exposure to or even fade altogether on Tuesday.
Josh Reddick, OF, Oakland Athletics
FanDuel Price: $2800
Josh Reddick is coming off a nice two-hit night on Monday against the Houston Astros, but now the resurgent Dallas Keuchel is on the mound for Houston, meaning it might be a little harder for Reddick to bang out multiple hits.
After a rough start to the season, Keuchel has started to turn things around in the second half. He now has a quality start in five straight appearances, and while he has still been giving up the long ball, lefties, including Reddick, have started to have a tougher time against him. Only two of the 15 home runs Keuchel has given up this season have come against lefties, and lefties have a .276 wOBA against Keuchel across 114 batters faced this season.
Combine that with lefties owning a hard hit rate of just 25.9% against the Astros' southpaw, and Reddick makes for a difficult play.
Reddick has just a .151 average and .189 wOBA against lefties this season, and his hard hit rate comes in at 24.4 percent. Even though the sample size is small due to Reddick's injury earlier in the season, he is just a career .222 hitter against lefties.
Matt Kemp, OF, San Diego Padres
FanDuel Price: $2500
Matt Kemp is coming into tonight after a scorching three days at the plate. He has three home runs in his last three games, and that is probably going to raise his ownership tonight against St. Louis Cardinals' starter Carlos Martinez. However, even at a solid price, Kemp is a huge landmine risk tonight.
There is already some rain possible in the forecast in St. Louis, but that's not the only thing making Kemp a risky play. Kemp has just a .280 wOBA against right-handers this season. His strikeout rate goes up to 24.3% when he faces righty pitching, and his power also plummets to a .172 ISO when he bats against right-handers.
Martinez isn't just any right-hander either. He has been filthy against hitters of the same handedness this season. Righties own a .202 wOBA against him across 199 total batters in 2016. He has a 24.6% strikeout rate against righties this season, and with a hard hit rate of just 21.5%, Kemp and the other Padres' righties might be in for a long night.
Willson Contreras, OF, Chicago Cubs
FanDuel Price: $2800
Willson Contreras has been fantastic since being called up by the Cubs, but now he has to face off against Noah Syndergaard. The Mets' young ace is coming into his first start after the break, and while he has had some rough patches at times this season, Contreras might not have much success against Thor.
Contreras has been pounding the ball against pretty much anyone, but against right-handers, he has been swinging and missing a lot more. He has a 35.7% strikeout rate against right-handers across 61 at bats in his young career.
Syndergaard has limited righties to a .231 wOBA this season. His strikeout rate against them is 29.7%, and with a hard-hit rate of just 24.5%, it's tough to roster many Cubs tonight against Syndergaard, especially Contreras.