MLB Daily Fantasy Helper: 6/16/16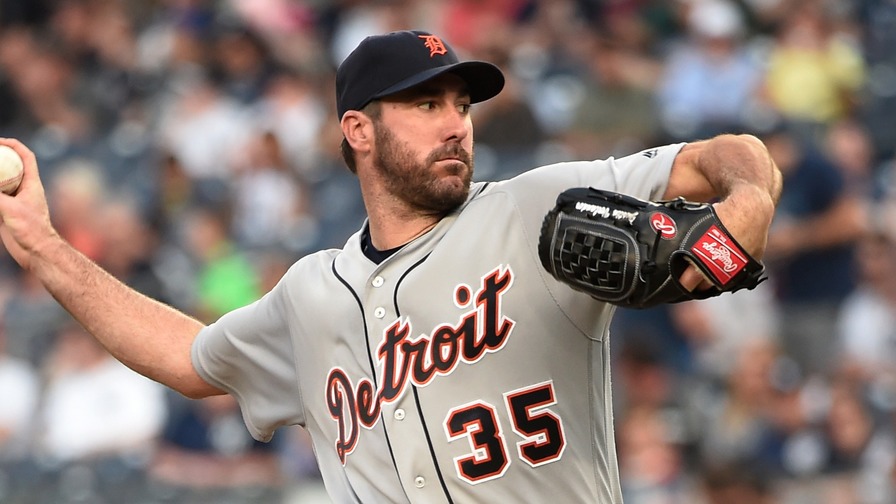 The beauty of daily fantasy baseball is that the top targets are different each and every day. Whether it's the right-handed catcher who destroys left-handed pitching or the mid-range hurler facing a depleted lineup, you're not going to find yourself using the same assets time after time.
While this breaks up the monotony, it can make it hard to decide which players are primed to succeed on a given day. We can help bridge that gap.
In addition to our custom optimal lineups, you can check out our batting and pitching heat maps, which show the pieces in the best spot to succeed on that slate. Put on the finishing touches with our games and lineups page to see who's hitting where and what the weather looks like, and you'll have yourself a snazzy looking team to put up some big point totals.
If you need help getting started on that trek, here are some of the top options on the board today. With the split slates, we'll be focusing on the main slate beginning at 7 pm Eastern.
Pitchers to Target
High-Priced Pitchers
Justin Verlander ($10,000 on FanDuel): The Kansas City Royals showed again last night that they're a pesky little team even when their squad is single-handedly paying off the med-school bills of all local doctors. That said, they now have the fourth-highest strikeout rate over the past two weeks, and Justin Verlander is trending in the exact opposite direction. He amped up his average fastball velocity on May 8th, and he has had a 3.10 SIERA and 29.4% strikeout rate in seven starts since. Verlander still has his traditional low ground-ball rate, but he has limited opposing offenses to hard contact 21.8% of the time. Even though the weather -- with high temperatures and decent humidity -- is less than ideal for pitchers, Verlander's too good to fade right now.
To read all premium content, upgrade to a Premium account with numberFire
If you're not a Premium subscriber, it takes just a few seconds to sign up. You'll get access to all of our insider information, game projections, handicapping advice, DFS tools, advanced statistics, and more.