4 Daily Fantasy Baseball Stacks for 6/14/16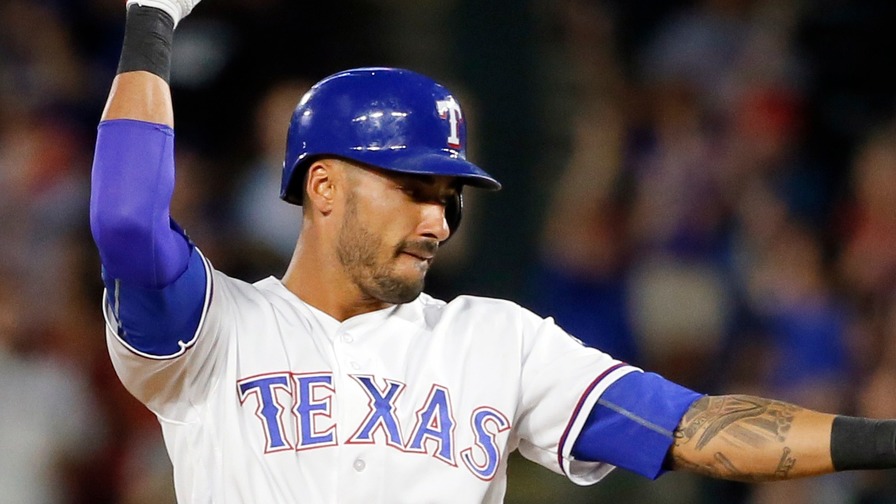 Stacking can be a controversial topic in many daily fantasy sports, but you can count baseball as a glaring exception. Here, it's universal.
Using multiple players on the same team on a given day presents you with the opportunity to double dip. If one of your players hits an RBI double, there's a good chance he drove in another one of your guys. When you get the points for both the run and the RBI, you'll be climbing the leaderboards fast.
Each day here on numberFire, we'll go through four offenses ripe for the stacking. They could have a great matchup, be in a great park, or just have a lot of quality sticks in the lineup, but these are the offenses primed for big days that you may want a piece of.
Premium members can use our new stacking feature to customize their stacks within their optimal lineups for the day, choosing the team you want to stack and how many players you want to include. You can also check out our hitting heat map, which provides an illustration of which offenses have the best combination of matchup and potency.
Now, let's get to the stacks. As always, we will not be including tonight's game at Coors Field here. Coors is awesome for DFS, but you likely already know that and don't need me to tell you. Here are the other teams you should be targeting in daily fantasy baseball today.
Texas Rangers
This would be a whole lot more fun if Adrian Beltre were healthy, but alas. We must trek on without our valiant, lefty-bashing hero and hope that his teammates can pull through against a struggling Eric Surkamp.
We can at least feel a bit better in targeting a Beltre-less Texas Rangers squad because Surkamp hasn't had a ton of success against any batters this year. He has allowed as many home runs, walks, and hit batters as he has strikeouts against lefties through 35 batters faced, which isn't exactly the greatest recipe for success. Sure, we'll probably favor Ian Desmond and Ryan Rua because of their handedness, but we don't need to rule out a Rangers stack simply because Surkamp throws from the left-hand side.
With that relative platoon apathy in mind, it's worth noting that Shin-Soo Choo is just $2,600 on FanDuel tonight. He hit leadoff in his return to the lineup Monday, and his always-lofty on-base percentage will give him gross run potential in a game like this. His strikeout rate against lefties has traditionally been higher, but if Surkamp keeps to form, he likely won't be out there long. Choo is a cheap way to get exposure to an offense with fun run potential for the slate.
To read all premium content, upgrade to a Premium account with numberFire
If you're not a Premium subscriber, it takes just a few seconds to sign up. You'll get access to all of our insider information, game projections, handicapping advice, DFS tools, advanced statistics, and more.