3 Daily Fantasy Baseball Hitters to Avoid on 6/10/16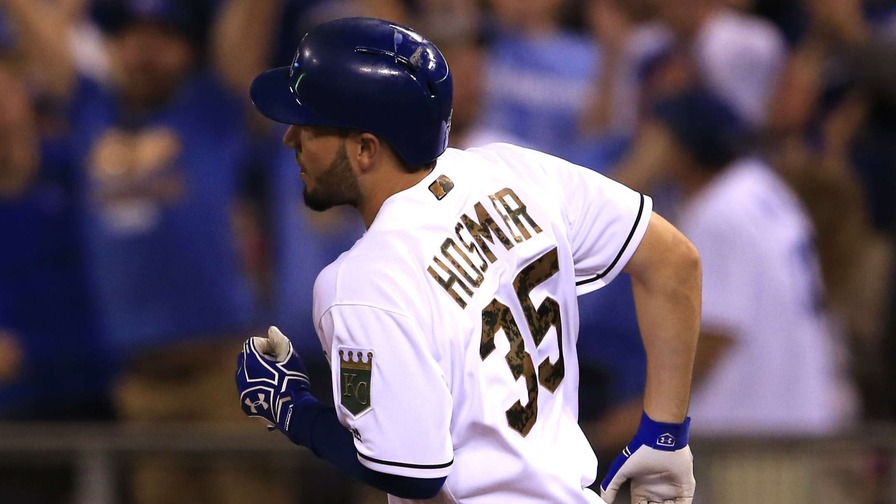 As is the case in most daily fantasy sports, finding information on players you might want to roster is a lot easier than finding players to avoid.
While you can get away with a zero from a hitter in daily fantasy, you certainly don't want to target guys whose matchups aren't enticing.
Here are three hitters you may want to lessen your exposure to or even fade altogether on Friday.
Eric Hosmer, 1B, Kansas City Royals
FanDuel Price: $3,200
Eric Hosmer has hit safely in four straight games, but his power numbers have fallen off a cliff in the moth of June. He has yet to have an extra-base hit this month, and it's going to be even harder tonight as he faces off against the White Sox and their devastating lefty, Chris Sale.
Hosmer has struggled this season to hit lefty pitching, and he has made more than one appearance on the landmines because of it. There is always a chance that they sit him against Sale, but if he is in the lineup, it's best to stay away from him. Hosmer's wOBA against left-handed pitching this season is only .293, and his strikeout rate is nearly 23 percent in his 66 at-bats against lefties this season. His hard hit rate against them this season is just 18 percent.
Sale, on the other hand, has been dominating lefties. They have a wOBA against him of just .192, and for his career, lefties have posted only a .234 wOBA against him. This season, his strikeout rate is a sky-high 28.3 percent against left-handed hitters, with an astounding hard hit rate of just 9.7 percent.
Brandon Crawford, SS, San Francisco Giants
FanDuel Price: $2,000
Brandon Crawford's price tonight seems a bit low, and I was surprised to see it at the bare minimum this morning. He has been over $3,000 for most of the year, but even at his bargain price on Friday, it's best to lay off him as he and the Giants face off against Clayton Kershaw.
Crawford has struggled with lefty pitching this season, posting a wOBA of .257 in 67 at-bats against lefties. His career wOBA against lefty pitching is still only .296, and while his strikeout rate against lefties is just over 18 percent this season, it's 24.3 percent for his career.
Kershaw, as usual, has been unhittable by lefties this season. Through a total of 76 lefties faced this season, they own a wOBA against Kershaw of just .148, and he has given up only three extra-base hits to lefty hitters this season. Lefties have a strikeout rate of 40.8 percent against Kershaw this season, and with a lot of lefties in San Francisco's lineup tonight, Kershaw should have another big game on Friday.
Justin Turner, 3B, Los Angeles Dodgers
FanDuel Price: $2,600
On the other side of this battle, Justin Turner has almost as tough a matchup as Crawford as he faces off against Johnny Cueto. The Giants' hurler has been having a great first season by the bay, and tonight, he poses a big problem for Turner and most of the Dodgers' righty hitters.
Turner has a wOBA of .277 against right-handed pitchers this season. Turner's strikeout rate against righties this season is over 18 percent, and his fly ball rate drops over 12 points when he faces a right-hander as opposed to a lefty.
Cueto has been great against right-handers this season, as they have a wOBA of .239 against him through over 200 total batters faced. He has a hard hit rate against righties this season of only 20.7 percent. Considering Turner's struggles, it may be best to leave him off your rosters against Cueto tonight.