The Minnesota Twins' Slick-Fielding Ballboy May Be Just the Cure Their Defense Needs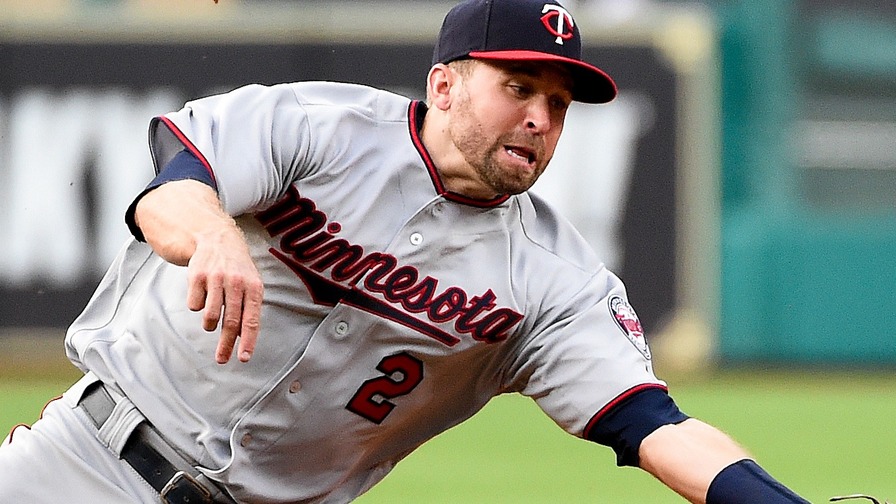 There have been a lot of groans and grunts involved in the Minnesota Twins' 8-24 start to the season. They've struck out a ton, their pitching has had bouts of inconsistency, and the fielding has been NSFW at times.
They may have just solved one of those issues.
Not all heroes wear batting gloves.
With one lunge, this thus-far-unknown ballboy not only potentially saved one small fan in the front row from a throbbing headache, but he may have provided a showcase to a team just desperate enough to take a swing. It's time to get this dude a contract.
At this point, anything could be an improvement for the Twins defensively. They are currently 29th in Defensive Runs Saved (DRS) at -19, besting only the Atlanta Braves. Their Ultimate Zone Rating (UZR) is a bit more friendly, but even then, they only sit 23rd. Unless your pitching staff leads the league in strikeout rate (the Twins are 18th there), that's going to be a serious issue.
The biggest hot spot of horror right now is the outfield, where the Twins be struggling. Big time. They are 28th in outfield UZR at -9.1, just edging the Oakland Athletics and the Baltimore Orioles for the last spot. The only outfielder on the roster with a positive UZR right now is Eddie Rosario at 0.4, and they have three guys at -2.0 or lower. Not great, Bob, doesn't even begin to describe this level of treachery.
This isn't to downplay the Twins' issues at catcher. They've already racked up -4 DRS there, tied with the New York Yankees for the second-worst mark in the league. It's likely not as big of a sore spot as the outfield, but we really can't overlook deficiencies behind the dish.
The Twins -- assuming they do the right thing and sign this line-drive-snagging lover of leather -- could certainly use his help at either catcher or the outfield. Catcher might not fully utilize his awe-inspiring range, though, so hold onto your butts, Twins outfielders. You should be getting some new competition.
You almost have to wonder whether or not this charade was all planned by the ballboy in an attempt to flash his talents. The situation is too perfect. Not only are the Twins desperate, but they're the ideal franchise to target, given their history of unconventional moves.
Let's just pray this ballboy doesn't have any troubles with his math homework.
When you're 8-24, it's time to take a serious look in the mirror. If you're the Minnesota Twins, the season hasn't gone the way you've planned, and sniffing contention seems to be an after thought.
Why not take a gamble on this foul-territory-fielding fiend? It may not instantly cure all of the ills that have plagued the team thus far, but with how things sit right now, a roll of the dice can't make it any worse.