Fantasy Baseball: 5 Pitchers to Stream in Week 21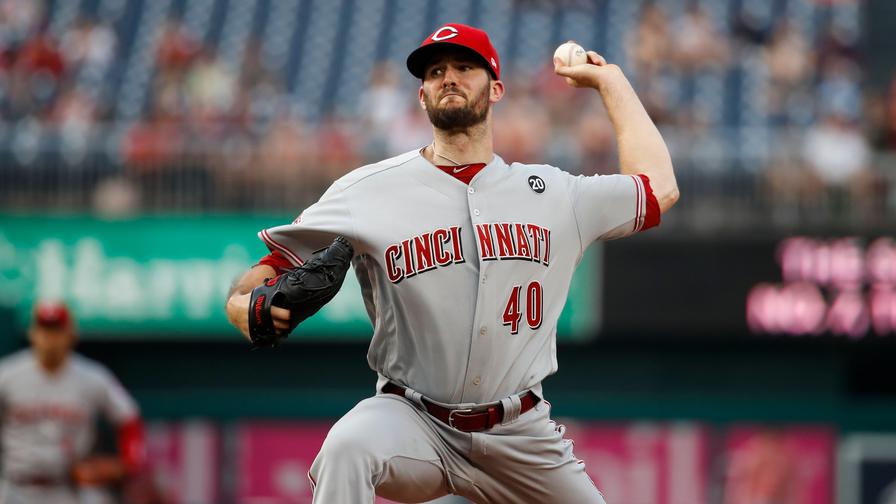 With Chris Sale taking an ominous trip to the offices of Dr. James Andrews, the bell continues to toll for the starting pitching pool.
Things may seem as dire as ever at the high end of the starter rankings, but the waiver wire continues to overflow with usable talent. Whether you're replacing your lost ace or beating your injury-plagued league mates to the punch, these five widely available arms are just what the doctor ordered in Week 21.
Zac Gallen, Arizona Diamondbacks
Starts: August 19th vs. Colorado Rockies, August 25th at Milwaukee Brewers
ESPN ownership: 28%

With most standard-leaguers still in contention likely taking their pitching decisions on a week-by-week basis, it's no surprise to see a promising young arm like Zac Gallen wallowing on so many waiver wires when his most recent assignment was a date at Coors Field. Gallen kept the Colorado Rockies from making a too big a mess of the score boards last week, allowing just two earned runs on nine hits, and now he'll face that same Colorado squad on his home turf to begin his two-start week.
The Rockies are a natural streaming target away from Coors, with their below average road ISO in the second half. And while a date at hitter-friendly Miller Park may seem less than ideal, the Milwaukee Brewers have been a middle-of-the-road offense since the All-Star break and not a heck of a lot better in their home park over that span.
Despite the daunting weekend venue, Gallen is shaping up to be a luxury two-start add in all leagues where he's still available.
Alex Wood, Cincinnati Reds
Start: August 24th at Pittsburgh Pirates
ESPN ownership: 26%
Just five starts into his 2019 campaign, Alex Wood has struggled to find his footing after a lingering back injury sapped the majority of his season. The 28-year-old lefty has left much to be desired in his delayed debut for the Cincinnati Reds, toting an ugly 5.92 ERA and 6.26 FIP across 24.1 frames, along with a gruesome 28.6% homer-per-fly rate.
Wood might be struggling to reclaim the feel for his changeup. That was a money offering for Wood during his breakout 2017 campaign for the Los Angeles Dodgers, limiting hitters to a .437 OPS across 577 offerings. Meanwhile, he's coughed up a 1.129 OPS on 76 changeups so far this year.
Whether there's enough string left in the 2019 season for Wood to make an every-week impact in standard leagues remains to be seen. He's worth a shot this week, though, despite his recent struggles, as the southpaw lines up to face a Pittsburgh Pirates squad that has been one of the very worst producers against left-handers in the second half.
Michael Pineda, Minnesota Twins
Start: August 20th vs. Chicago White Sox
ESPN ownership: 21%
An IL stint for a triceps strain finds Michael Pineda on a few more waiver wires than he probably deserves. After all, the veteran righty has been putting in good work since the calendar turned to June, posting a sturdy 3.14 ERA and 3.09 FIP across 63 frames.
The 30-year-old makes for a strong plug-and-play this week as the Minnesota Twins host the bottom-feeding Chicago White Sox. A streamer mark in any venue, the Sox are an especially dire offense away from Guaranteed Rate Field, posting the very worst road ISO in the American League in the second half.
Brendan McKay, Tampa Bay Rays
Starts: August 19th vs. Seattle Mariners, August 24th at Baltimore Orioles
ESPN ownership: 18%
The cavern between Brendan McKay's 5.08 ERA and 3.96 FIP should have the attention of pitcher-needy streamers this week. Despite the shaky results, the rookie Tampa Bay Rays lefty evidently has skills to burn, maintaining a 21.2% strikeout-minus-walk rate across his first 33.2 frames with the big club.
Look for the rookie southpaw's results to edge closer to his advanced metrics as he draws a prime two-start assignment this week. The Seattle Mariners and Baltimore Orioles are the two most generous American League teams in terms of strikeouts against lefties since the break.
Joe Ross, Washington Nationals
Starts: August 19th at Pittsburgh Pirates, August 24th at Chicago Cubs
ESPN ownership: 4%
Injuries have waylaid former first-round pick Joe Ross for the majority of his career, limiting the 26-year old to 314 innings of Major League work across five seasons.
And while his results upon his return to the Washington Nationals rotation this season have been far from sparkling (5.91 ERA, 11.2% walks), the addition of a curveball to his arsenal might carry some intrigue for desperate fantasy owners. That pitch has earned an impressive 21.9% whiff rate with a 48.0% reach rate on 64 offerings this season, picking up some slack from his ailing slider (only 14.1% whiffs and 28.7% reaches).
Of course, Ross will need to show a surer hand with his fastball (13.9% walks) for any of his secondary pitches to take off, but the tweaks in his arsenal should draw interest for deep-league streamers looking to for warm bodies on the wire.
With the soft-hitting Pittsburgh Pirates and underperforming Chicago Cubs team on the docket this week, Ross has a good amount of appeal as a two-start flier.