Fantasy Baseball: 5 Pitchers to Stream in Week 14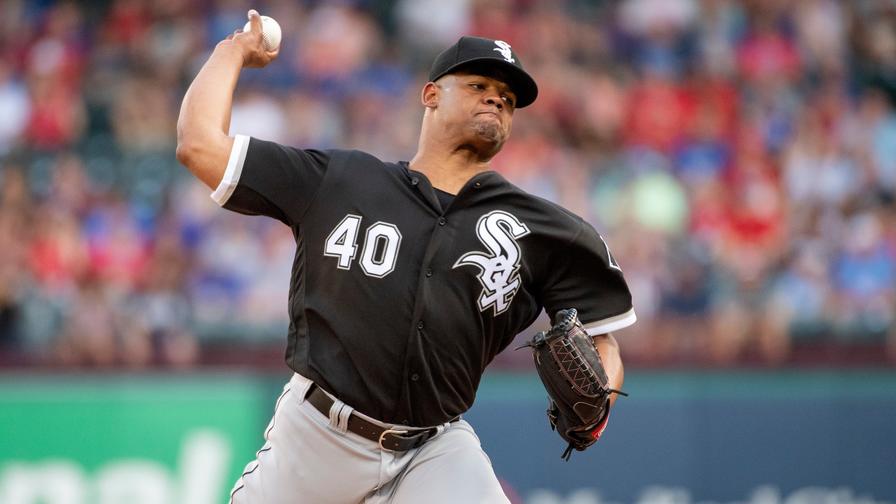 The first half of the MLB season winds to a close this week, and fantasy baseball managers are dreading it. After three months of scouring box scores, day in day out, we all have to sit on our hands while our standings stagnate for five whole days with no games and no updates.
If we're going to be stuck with those numbers for the better part of a week, we might as well doll them up a bit. These five widely available starters can give your pitching categories one last tune up before the unbearable All-Star layoff.
Dakota Hudson, St. Louis Cardinals
Start: July 5th at San Francisco Giants
ESPN ownership: 27%
After fashioning a 2.25 ERA across 28 innings in June, how is Dakota Hudson still available on so many waiver wires? Well, sharp fantasy players must be looking at the 24-year-old's 4.54 FIP over that same span or perhaps his 7.4% strikeouts-minus-walks.
True, there isn't much reason for excitement for fantasy owners who haven't already banked those June stats. Still, despite a wobbly primary sinker offering (.856 OPS allowed on 678 thrown), Hudson does boast a tricky, bat-missing cutter, one that has coaxed 19.1% whiffs and 39.1% reaches across a 351-pitch sample. The lowly Giants (among June's least productive Major League offenses) might fall hard for that cutter in Week 14, making Hudson a promising add in all formats for the short term, even if his long term viability is a bit hazy.
Anibal Sanchez, Washington Nationals
Start: July 4th vs. Miami Marlins
ESPN ownership: 20%
Anibal Sanchez is on a quiet roll since returning from injury in late May, spinning 35.1 frames of 2.29-ERA ball with 19.4% strikeouts-minus-walks. A 92.6% strand rate and 3.80 FIP do signal that the veteran Washington Nationals righty is in over his head just a bit, but we're unlikely to see regression take hold this week as Sanchez draws the wimpy Miami Marlins.
Perennial streamer punching bags, the Marlins were one of the National League's least productive offense against righties in June, flailing to 24.5% group strikeout rate while presenting a very limited power threat thanks to an MLB-leading 51.7% grounder rate over that span. Sanchez's recent success might present a false ceiling for his work going forward, but the matchup this week gives him one of the strongest floors of all available streamers.
Mike Leake, Seattle Mariners
Starts: July 2nd vs. St. Louis Cardinals, July 7th vs. Oakland Athletics
ESPN ownership: 16%
While boring strikeout numbers (16.1% career K rate) leave him at the margins in standard fantasy leagues, Mike Leake has once again been a steady hand this season, tallying nine quality starts in 17 attempts and a usable season-long WHIP of 1.28.
That 4.63 ERA and 5.12 FIP on the season are certainly a turnoff, but the Seattle Mariners righty carries a 4.00 ERA and 3.46 FIP in 45 innings at the spacious T-Mobile Park, while his 18.3% homer-per-fly rate stands to level out a bit (career 13.9%). A pair of starts at home this week have Leake on the radar as a no-frills streaming option, with the 31-year-old slated to face two teams that were sub-par producers against righties in June.
Reynaldo Lopez, Chicago White Sox
Start: July 3rd vs. Detroit Tigers
ESPN ownership: 9%
Streamers who don't mind getting their hands dirty might look towards Reynaldo Lopez this week as the embattled Chicago White Sox hurler tangles with a dreadful Detroit Tigers offense. Detroit's chart-topping team strikeout rate makes them an easy mark for Lopez, who posts terrific swinging-strike rates on his changeup and slider even as he struggles to tame his mid-90s four-seamer (.891 OPS allowed on 958 fastballs this season).
Lopez might very well have Detroit's number: he gobbled them up for 22 strikeouts against two earned runs allowed across 12 innings in consecutive starts in late April. And despite his dreadful overall numbers (6.12 ERA, 9.3% walks), Lopez has been somewhat reliable against other poor offenses this year, earning five quality starts in seven attempts against the Kansas City Royals, Toronto Blue Jays, and Cleveland Indians.
You have to do some game-log gymnastics to talk yourself into Lopez, but thrill-seeking streamers could certainly do much worse this week.
Jeff Samardzija, San Francisco Giants
Start: July 1st at San Diego Padres, July 7th vs. St. Louis Cardinals
ESPN ownership: 7%
We can bid a fond farewell to Jeff Samardzija the reliable innings eater, with the veteran righty averaging just over five frames across 17 starts this season. A new breed of Shark has emerged in his place, and this one certainly prefers the warm waters of Oracle Park.
The San Francisco Giants righty has indeed staked what little fantasy relevance he has left on his hitter-hostile home turf, where Samardzija has compiled a respectable 3.86 ERA while limiting hitters to a .394 slugging percentage. Those numbers soar to 5.18 and .497 away from Oracle, where Shark's struggles with the longball are especially dire: he's giving up nearly two homers per nine innings in away games.
Streamers can hope that these pronounced splits hold true when the big righty closes out the first half against a St. Louis Cardinals club that was an absolute mess against righties in the month of June. Samardzija begins his two-start week at Petco Park, which roughly approximates the homer-suppressing Oracle, so owners in weekly lock leagues can feel pretty good about penciling in The Shark for his two-step.