FanDuel Daily Fantasy Baseball Helper: Monday 5/20/19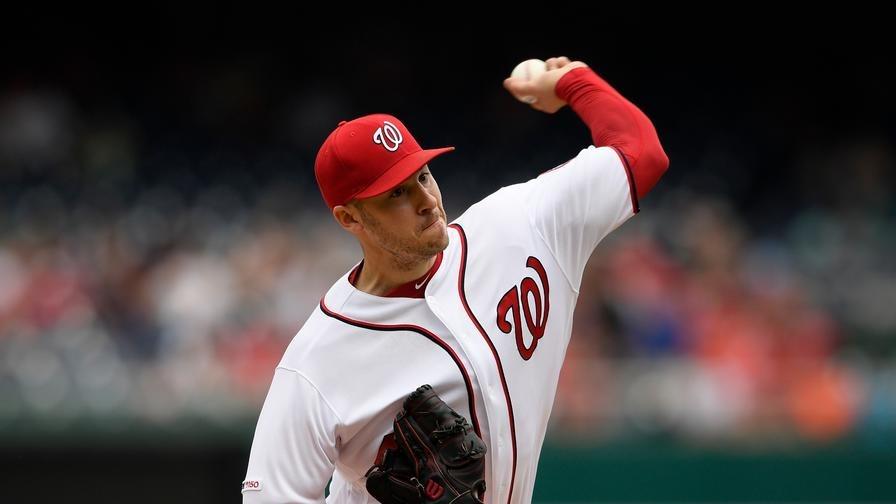 Tonight, we draw an eight-game main slate with an intriguing selection of capable hurlers, while on the hitting side, the Rangers, Yankees, and Astros are among the teams that could put up some big scores.
Our daily helper is available every day to analyze FanDuel's main slate and help give you a starting point when you're building lineups. Be sure to also incorporate our great tools into your research process. Whether you're looking for daily projections, the latest starting lineups and weather, or batting and pitching heat maps to find the best matchups -- we've got you covered! And don't forget to take a listen to The Solo Shot podcast with Jim Sannes, who breaks down the MLB daily fantasy slate each day.
On that note, let's highlight some of the top options for today's FanDuel main slate.
Pitchers to Target
High-Priced Pitchers
Patrick Corbin ($10,800 on FanDuel): Although the Mets' active roster has produced a solid 109 wRC+ against lefties this season, they also strike out at a crazy 29.6% clip, a mark that trails only the Rangers. Even if we expand that sample to include 2018, New York still holds the third-highest rate (25.5%), so we have to like Patrick Corbin's chances of cashing in some punchouts tonight. While Corbin's SIERA is up a bit from last year, it's hard to complain about a 3.51 SIERA, 29.2% strikeout rate and 7.6% walk rate, and he's coming off a stellar start against this same Mets team, where he racked up 11 strikeouts on his way to 64 FanDuel points.
To read all premium content, upgrade to a Premium account with numberFire
If you're not a Premium subscriber, it takes just a few seconds to sign up. You'll get access to all of our insider information, game projections, handicapping advice, DFS tools, advanced statistics, and more.