4 Daily Fantasy Baseball Stacks for 4/2/19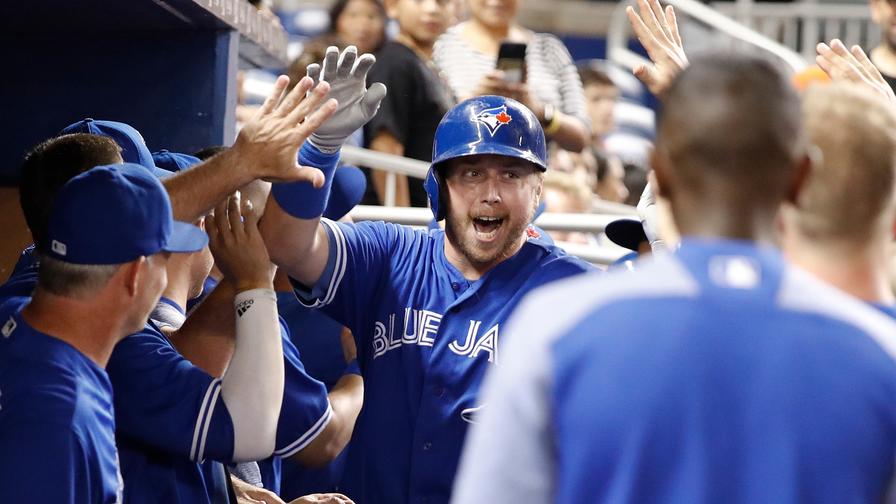 Stacking can be a controversial topic in many daily fantasy sports, but you can count baseball as a glaring exception. Here, it's universal.
Using multiple players on the same team on a given day presents you with the opportunity to double dip. If one of your players hits an RBI double, there's a good chance he drove in another one of your guys. When you get the points for both the run and the RBI, you'll be climbing the leaderboards fast.
Each day here on numberFire, we'll go through four offenses ripe for the stacking. They could have a great matchup, be in a great park, or just have a lot of quality sticks in the lineup, but these are the offenses primed for big days that you may want a piece of.
Premium members can use our stacking feature to customize their stacks within their optimal lineups for the day, choosing the team you want to stack and how many players you want to include. You can also check out our hitting heat map, which provides an illustration of which offenses have the best combination of matchup and potency.
Now, let's get to the stacks.
Toronto Blue Jays
Unlike Monday's main slate, when pitching was cheap across the board, we have the exact opposite situation tonight, with guys like Max Scherzer and Justin Verlander at our disposal tonight, both of whom are priced above $11,000.
Therefore, stacking won't be as straightforward as just picking all your favorite bats, which is why the ever-cheap Toronto Blue Jays will be a popular destination due to their date with Andrew Cashner.
Cashner checks in as one of the top guys to attack on the slate. Over the last three seasons, he's posted SIERAs of 5.33, 5.52, and 4.72. On Opening Day, he got lit up by the Yankees for six earned runs over just four innings, and while the Blue Jays aren't the same caliber of offense as the Bronx Bombers, they're still capable of putting up runs in this spot.
Justin Smoak ($3,600) continues to be the only Blue Jay with a salary above $3,000, but he still isn't all that expensive in the grand scheme of things. Posting at least a 40% hard-hit rate and 45% fly-ball rate versus righties in each of the past two years, he's a strong bet today.
Depending on how the final lineup shakes out, you can arguably mix and match practically any of the other Toronto bats, with Randal Grichuk ($2,700), Rowdy Tellez ($2,700), and Teoscar Hernandez ($2,800) coming in with the most individual power potential. Billy McKinney ($2,500) and Brandon Drury ($2,200) will likely bat first and second again, yet they are two of the cheapest bats you can roster.
To read all premium content, upgrade to a Premium account with numberFire
If you're not a Premium subscriber, it takes just a few seconds to sign up. You'll get access to all of our insider information, game projections, handicapping advice, DFS tools, advanced statistics, and more.