Fantasy Baseball Waiver Wire Adds: Week 16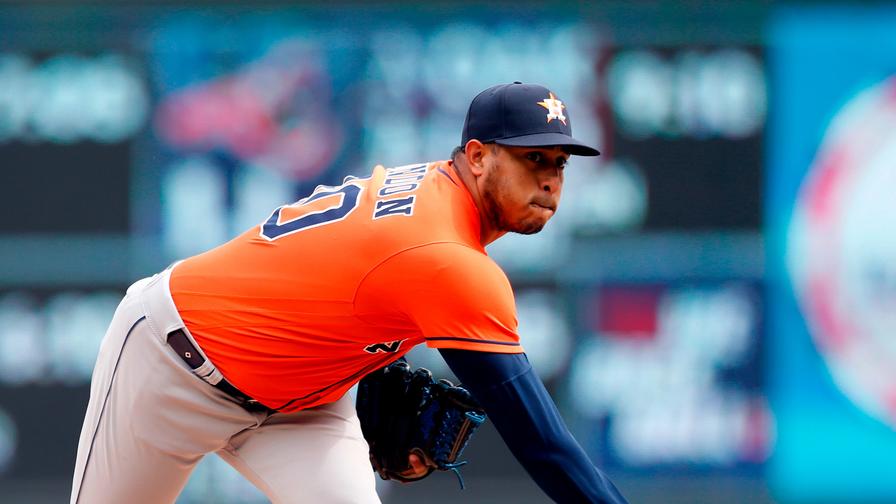 The waiver wire has plenty of goodies available for the taking, so let's try to get a leg up on our fellow league members and make some moves where needed.
The four players below are all owned in fewer than 50% of ESPN leagues and could give your squad a shot in the arm as we head into the All-Star break.
Carlos Gonzalez - Colorado Rockies (OF)
ESPN Ownership: 42.1%
Colorado Rockies outfielder Carlos Gonzalez was expected to lose a playing time battle in 2018, especially after a tough run last season in which he popped only 14 home runs over 534 plate appearances, finishing with a .327 weighted on-base average (wOBA) and career-worst .162 isolated power (ISO).
But CarGo has turned back the clock, and he's enjoying a fine 2018 campaign. Over 280 plate appearances, he has nearly equaled last season's power output with 11 jacks, including a much-healthier .198 ISO and .342 wOBA.
He may not be returning to his All-Star status, but he can definitely help fantasy outfields for the rest of 2018.
Hector Rondon - Houston Astros (RP)
ESPN Ownership: 42.1%
Saves continue to be a tough commodity to chase, and it looks like Hector Rondon has assumed the closing role for the Houston Astros after Ken Giles was demoted. So we need to snap up Rondon.
Regardless of his official title, Rondon has been brilliant in 2018. Over 37 appearances spanning 34 1/3 innings, the righty has struck out 31.4% of hitters, and he currently sports a career-best 15.0% swinging-strike rate.
Saves are always tough to find, and if you are on the hunt, check out Rondon. He should get plenty of opportunities in Houston, with the Astros owning the second-most wins in baseball.
Anibal Sanchez - Atlanta Braves (SP)
ESPN Ownership: 30.4%
Anibal Sanchez has posted some ugly traditional numbers over recent seasons, but more advanced metrics -- like skill-interactive ERA (SIERA) -- have shown Sanchez was perhaps a bit unlucky. In his last three seasons as a member of the Detroit Tigers, Sanchez posted ERAs of 4.99 or worse, but he recorded SIERAs of 4.03, 4.39, and 4.16, respectively.
This season, Sanchez has performed far better, putting up a 2.60 ERA over 65 2/3 innings pitched, including a solid 23.7% strikeout rate and 27.5% hard-hit rate.
With a 3.89 SIERA this year, Sanchez's ERA is likely to fall back a bit, but he is sure to be a fantasy asset for rotations needing a shot in the arm.
Jake Bauers - Tampa Bay Rays (1B/OF)
ESPN Ownership: 21.3%
The Tampa Bay Rays probably won't win the American League East this season, but with an offense like this, they could definitely make life tough down the stretch. Over the last 30 days, the Rays rank seventh in team wOBA (.325), and rookie Jake Bauers has been a big part of that surge.
Coming over to Tampa as part of the Wil Myers trade, Bauers has showcased a power-speed combo across multiple stops, including a 13-homer, 20-steal season last year in Triple-A. This year, the outfielder started 2018 in Durham, and he promptly produced more of the same with 5 homers and 10 steals in 222 plate appearances. So far in 155 major-league plate appearances, the speed hasn't shown up yet (2 steals), but Bauers has ripped 5 jacks and produced a robust .244 ISO and 48.0% hard-hit rate.
The first-year man showed impressive plate discipline in the minors, and he's continued to do so in Tampa with a 14.8% walk rate, leading to a .372 wOBA. Owning the third spot in the Rays' lineup over the last five contests, he's a worthwhile add for the second half.