FanDuel Daily Fantasy Baseball Helper: Thursday 5/17/18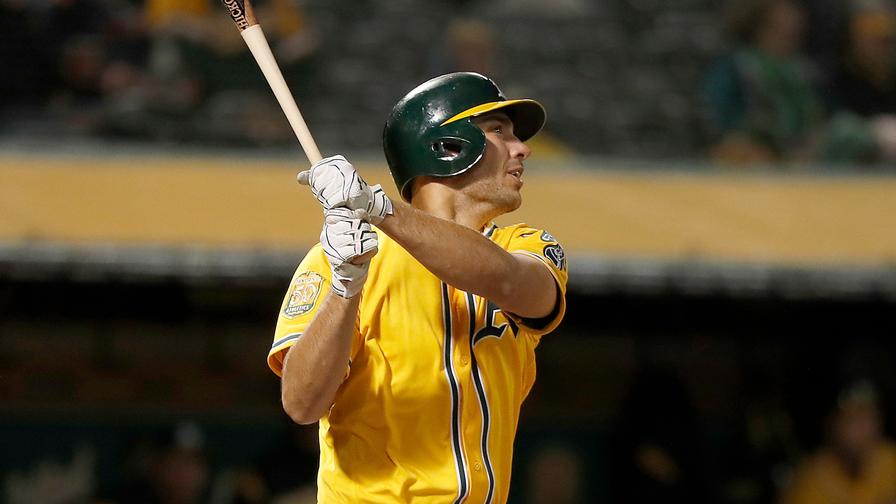 Well, will you look at that, we actually have nine games on a Thursday main slate! But if you think that means a plethora of pitching choices, then you'll be sorely mistaken. Tyler Skaggs tops out as our most expensive arm at $9,000, which goes to show you the type of arms race we're looking at tonight.
But as you might deduce, the flip side is we have a nice spread of hitting spots on the docket. As has been the case all week, the Red Sox come in as one of tonight's top offenses, along with the Blue Jays, Rangers, Mariners, and Athletics.
Our daily helper is available every day to analyze FanDuel's main slate and help give you a starting point when you're building lineups. Be sure to also incorporate our great tools into your research process. Whether you're looking for daily projections, the latest starting lineups and weather, or batting and pitching heat maps to find the best matchups -- we've got you covered! And don't forget to take a listen to The Solo Shot podcast with Jim Sannes, who breaks down the MLB daily fantasy slate each day.
On that note, let's highlight some of the top options for today's FanDuel main slate.
Pitchers to Target
Tyler Skaggs ($9,000 on FanDuel): Tyler Skaggs feels like an unconventional name to find at the top of the pitcher list, but the numbers back it up, as he holds a 3.54 SIERA, 25.0% strikeout rate, and 7.1% walk rate. Those marks are supported by a 10.4% swinging-strike rate and 52.0% ground-ball rate, both sizable jumps from his career norms. The Tampa Bay Rays have performed fairly well against southpaws this season, but there are punchouts to be found in this lineup. Plus, they have a slate-low 3.40 implied team total. Skaggs hasn't shown an incredibly high ceiling this season, but he's offered a reasonable floor, allowing two or fewer earned runs in seven of eight starts. On a slate lacking elite hurlers, that type of consistency will play well in cash games.
To read all premium content, upgrade to a Premium account with numberFire
If you're not a Premium subscriber, it takes just a few seconds to sign up. You'll get access to all of our insider information, game projections, handicapping advice, DFS tools, advanced statistics, and more.