4 Daily Fantasy Baseball Stacks for 9/5/17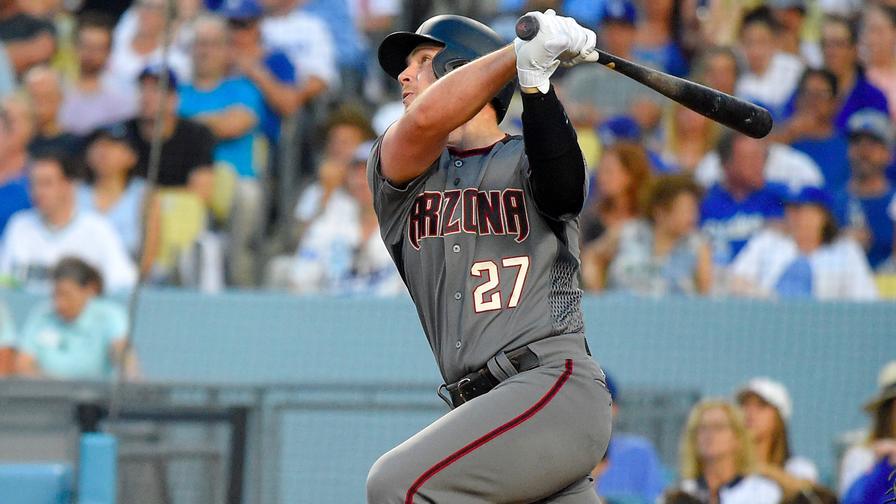 Stacking can be a controversial topic in many daily fantasy sports, but you can count baseball as a glaring exception. Here, it's universal.
Using multiple players on the same team on a given day presents you with the opportunity to double dip. If one of your players hits an RBI double, there's a good chance he drove in another one of your guys. When you get the points for both the run and the RBI, you'll be climbing the leaderboards fast.
Each day here on numberFire, we'll go through four offenses ripe for the stacking. They could have a great matchup, be in a great park, or just have a lot of quality sticks in the lineup, but these are the offenses primed for big days that you may want a piece of.
Premium members can use our new stacking feature to customize their stacks within their optimal lineups for the day, choosing the team you want to stack and how many players you want to include. You can also check out our hitting heat map, which provides an illustration of which offenses have the best combination of matchup and potency.
As always, the Coors Field game will be ignored for stacking purposes. You don't need me to tell you that's a smart game to target.

Now, let's get to the stacks.
Arizona Diamondbacks
J.D., quit playin'.
New addition J.D. Martinez blasted four shots yesterday, and his first didn't arrive until the fourth inning. With news that Paul Goldschmidt sent back to Phoenix for an MRI, the deadline acquisition of this masher looms even larger. If you missed any of those monster shots, check 'em out.

On Tuesday night, we could see a repeat again of Martinez and a fantastic performance. And the best part? He's affordable at $4,000, especially once we look at his numbers against lefties. They include a 1.445 OPS and 10 homers in 70 official at-bats, which has been powered by a 54.9% hard-hit rate and 41.2% fly-ball rate. Yes sir, I will have another.
Despite this one bat, there are a few more reasons to like the Arizona Diamondbacks as a stack today. Los Angeles Dodgers starter Hyun-jin Ryu, has struggled lately, posting a 4.73 xFIP in his last 37 innings pitched, along with watching his strikeout rate go from 27.3% in July to 18.4% in August.
And although his season-long swinging-strike rate is 11.2%, he's seen a dip in that number over his last four starts. The below table displays his last four opponents, their strikeout rate against southpaws this year (including their rank) and the swinging-strike rate (SwStr%) he produced against each.
| Team | Strikeout Rate | Rank | SwStr% |
| --- | --- | --- | --- |
| Arizona | 24.9% | 27th | 7.5% |
| Pittsburgh | 20.3% | 11th | 5.4% |
| Detroit | 18.0% | 5th | 9.0% |
| San Diego | 25.4% | 28th | 9.3% |

Not only have teams that don't strike out a ton against lefties been giving him problems, but so has the other end of the spectrum, as well.
In order to both afford Martinez and his Ruthian ways, check out Brandon Drury ($3,200). He blasted the ball in August with a 46.7% hard-hit rate and 37.8% fly-ball rate, and he's already collected two long balls since the calendar flipped to September.
With Goldschmidt out, Adam Rosales ($2,600) manned first base yesterday, and he makes for a sneaky option to round out the stack. He's been anemic against righties (53 wRC+, 28.6% hard-hit rate, 42.9% fly-ball rate), but far better with the platoon advantage (98 wRC+, 35.4% hard-hit rate, 43.8% fly-ball rate).
To read all premium content, upgrade to a Premium account with numberFire
If you're not a Premium subscriber, it takes just a few seconds to sign up. You'll get access to all of our insider information, game projections, handicapping advice, DFS tools, advanced statistics, and more.