Will Mike Leake Help the Seattle Mariners' Wild Card Push?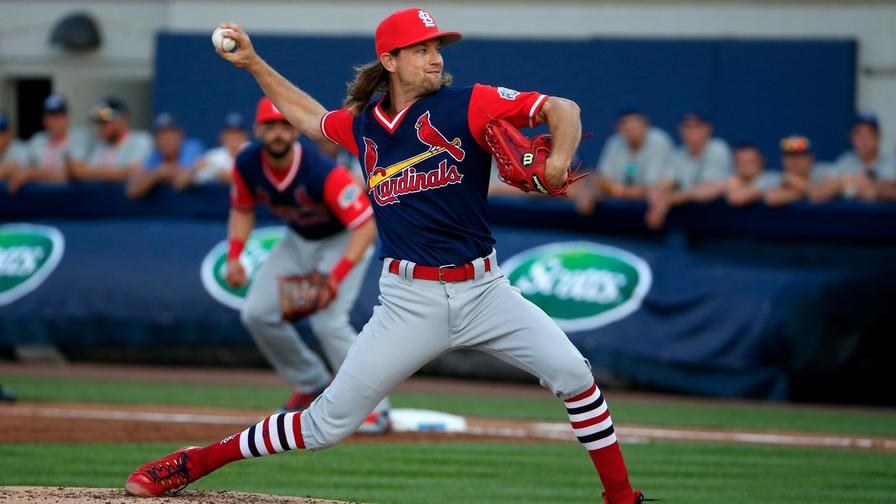 The Seattle Mariners have not met expectations thus far in 2017. A team some picked to win the American League West -- or at least grab a wild card spot -- the M's have been hit hard by injuries and, entering play on Thursday, stood at 66-68, four games behind five other teams in the crazy, insane American League wild card race.
But since no one is running away with anything, the opportunity to sneak into the playoffs still exists, and M's general manager Jerry DiPoto is not known for standing on the sidelines with his hands in his pockets. Over the last few years, there are few general managers who have pulled off as many trades as DiPoto has, and with a month left in the campaign, he struck again, bringing in an arm to buttress a starting rotation that has been besieged by injuries.
In a deal with the St. Louis Cardinals, the M's have acquired veteran right-handed starter Mike Leake, who is 7-12 this season with a 4.21 ERA and a 4.21 fielding independent pitching (FIP) in 154 innings.
Those aren't blow-you-away numbers, but when the 29-year-old hurler on his game, he can be darn good.
But since the All-Star break, Leake has struggled mightily, with a 6.90 ERA and an opponents' slash line against of .344/.394/.497 in 44.1 innings. Nevertheless, his 4.21 ERA is still better than flashier arms like Jon Lester (4.37), Jeff Samardzija (4.43), and Jose Quintana (4.49).
Leake is owed at least $53 million over the final three years of his contract starting next year, with the Cardinals paying about $17 million of that, so he does not come cheap. And by acquiring him, Seattle has made him a part of their rotation through at least the 2020 season.
It has been a struggle for Leake since he signed a five-year deal with St. Louis prior to 2016. In six seasons -- mostly with the Cincinnati Reds -- he compiled an ERA of 3.88, but in his nearly two years with the Cardinals, it was 4.46.
Known as an innings-eater, Leake has made at least 30 starts a season in each of the last five seasons, and with 26 starts under his belt in 2017, is likely to push that streak to six.
When you compare him to the rest of the league, you'll find a pitcher who is merely adequate. Here is where he ranks among qualified MLB starters in some of the major categories, out of 63 qualified starters.
| Category | Stat | Rank |
| --- | --- | --- |
| ERA | 4.21 | 37 |
| K% | 15.8 | T-56 |
| BB% | 5.4 | T-6 |
| AVG | .276 | 52 |
| HR/9 | 1.11 | 25 |
| IP | 154 | T-28 |
| GB% | 54.5 | 4 |

While Leake may not strike many people out and generally gives up his fair share of hits, he does generate a ton of ground balls, the fourth-most on a rate-basis. And much of his second half struggles can perhaps be blamed on bad luck, with a batting average on balls in play (BABIP) of .377 since the All Star break, the second-highest in baseball during that stretch.
The addition of Leake should at least help stabilize a rotation that is expected to get back two of its top starters soon. Felix Hernandez and James Paxton are both reportedly close to returning to the mound to help Seattle with their September wild card push. When they come back, Leake will become the team's third-best starting pitcher, with Yovani Gallardo sliding into the number four spot.
This all begs the question, is there enough time for the Seattle Mariners to make up the necessary ground, or are there too few games left and too many quality teams in front of them? They were just swept in a crucial three-game series by the Baltimore Orioles and must leapfrog five other squads for the opportunity to play in the one-game wild card playoff. Is it worth committing another three years and $36 million for Leake to maybe make that happen?
Time will tell if this was a foolish move, or a transaction worth the lofty price.