4 Daily Fantasy Baseball Stacks for 8/3/17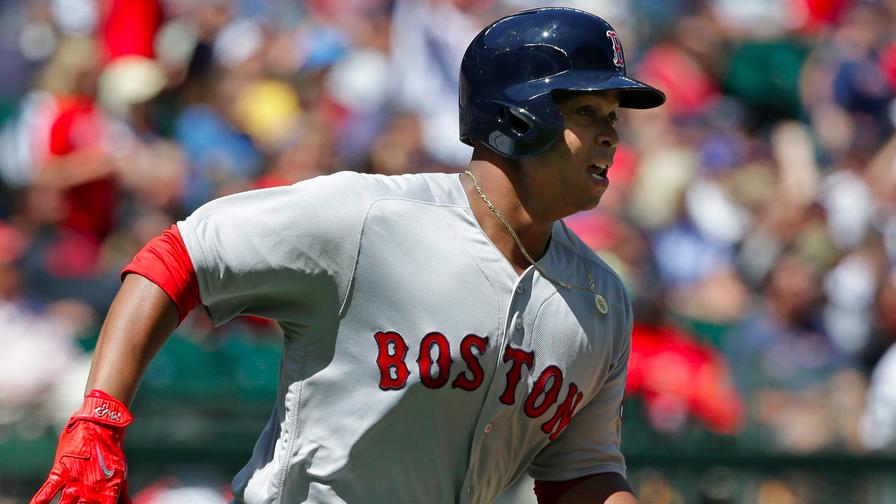 Stacking can be a controversial topic in many daily fantasy sports, but you can count baseball as a glaring exception. Here, it's universal.
Using multiple players on the same team on a given day presents you with the opportunity to double dip. If one of your players hits an RBI double, there's a good chance he drove in another one of your guys. When you get the points for both the run and the RBI, you'll be climbing the leaderboards fast.
Each day here on numberFire, we'll go through four offenses ripe for the stacking. They could have a great matchup, be in a great park, or just have a lot of quality sticks in the lineup, but these are the offenses primed for big days that you may want a piece of.
Premium members can use our new stacking feature to customize their stacks within their optimal lineups for the day, choosing the team you want to stack and how many players you want to include. You can also check out our hitting heat map, which provides an illustration of which offenses have the best combination of matchup and potency.
Now, let's get to the stacks. With the split slates, we'll be focusing exclusively on the main slate beginning at 7 pm Eastern. Here are the teams you should be targeting in daily fantasy baseball today.
Boston Red Sox
The past month has not been kind to the Boston Red Sox. In that span, they're dead last in wRC+, and even some of their most dependable assets are slumping. A date with the Chicago White Sox is just what they need.
Today, the White Sox will send out Miguel Gonzalez, who put together a solid 2016 season. He just hasn't been able to carry it over into 2017, though, as his SIERA has jumped all the way up to 5.54 with a 13.1% strikeout rate and 8.5% walk rate. He got by without a huge strikeout rate last year by holding opponents to a 28.6% hard-hit rate, but that's up to 33.0% through 16 starts. He's just not the same pitcher he was then, and he doesn't have the same elite bullpen behind him to clean up any messes. The Red Sox may be scuffling, but they should be able to feast here.
It's entirely possible that this slump for the Red Sox is what got Rafael Devers rushed up into the majors. And for that, we should be thankful.
Rafael Devers with his 2nd home run of the year, his 1st at Fenway & it goes over the monster #RedSox

pic.twitter.com/JnDwyjpuUv
— Around The Bases POD (@AroundBasesPOD) July 30, 2017

We only have 70 plate appearances of data on Devers above Double-A, but he has been murdering baseballs with seven extra-base hits in that time. Even if you have questions about the talent, he's likely to bat fifth at a hitter's park for $3,100 on FanDuel. That should be enough to move the needle when you combine it with everything else in his favor.
To read all premium content, upgrade to a Premium account with numberFire
If you're not a Premium subscriber, it takes just a few seconds to sign up. You'll get access to all of our insider information, game projections, handicapping advice, DFS tools, advanced statistics, and more.