4 Daily Fantasy Baseball Stacks for 7/17/17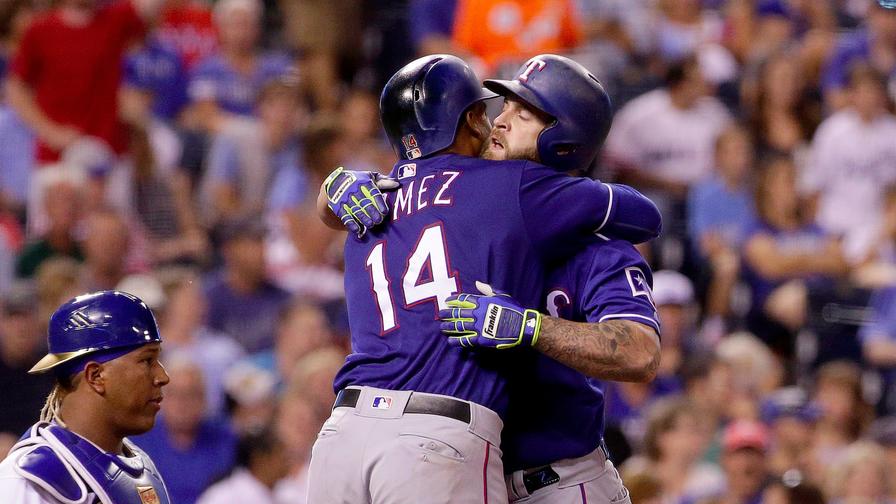 Stacking can be a controversial topic in many daily fantasy sports, but you can count baseball as a glaring exception. Here, it's universal.
Using multiple players on the same team on a given day presents you with the opportunity to double dip. If one of your players hits an RBI double, there's a good chance he drove in another one of your guys. When you get the points for both the run and the RBI, you'll be climbing the leaderboards fast.
Each day here on numberFire, we'll go through four offenses ripe for the stacking. They could have a great matchup, be in a great park, or just have a lot of quality sticks in the lineup, but these are the offenses primed for big days that you may want a piece of.
Premium members can use our new stacking feature to customize their stacks within their optimal lineups for the day, choosing the team you want to stack and how many players you want to include. You can also check out our hitting heat map, which provides an illustration of which offenses have the best combination of matchup and potency.
Now, let's get to the stacks. As usual, today's game at Coors Field will not be in these recommendations. You likely don't need us to tell you that Coors is an offensive haven that is generally worthy of investment. Here are the other teams you should be targeting in daily fantasy baseball today.
Texas Rangers
"Game stacks" aren't a thing in daily fantasy baseball. You can't exploit pace as you would in basketball, and you're not going to get a shootout as you may see in football. Today is a wee bit different, though, with the Texas Rangers set to tango with the Baltimore Orioles. The temperature is high, the wind is blowing out, and the starters have the two worst SIERAs on the slate. There's a reason the over/under is 10.5. We'll be chatting up both sides of this matchup, starting with the Rangers in their duel with Chris Tillman.
Due to the All-Star break and his paternity leave, we haven't seen Tillman on the mound since June 30th. It's possible he has exercised the demons that were previously ailing him in that layoff, but there was some serious work that needed to be done. Through his first 11 starts, Tillman's SIERA is at 5.55 with a 14.6% strikeout rate and 10.5% walk rate, all while allowing a 35.9% hard-hit rate. We want to monitor Tillman in case he starts to regain his old form, but until we see that happen, we need to load up on the offenses that are facing him.
Unfortunately for Tillman, he's facing a team that is rapidly on the ascent. Over the past 30 days, no offense has a higher hard-hit rate than the Rangers against righties at 39.0%. They're also fourth in fly-ball rate. Not shockingly, they've got a whole lotta dudes with hard-hit rates above 40.0% versus righties in this span. Here's a look at that list along with their positions and prices on FanDuel.
| Last 30 Days | Hard-Hit Rate | Fly-Ball Rate | Position | Price |
| --- | --- | --- | --- | --- |
| Shin-Soo Choo | 50.9% | 37.0% | OF | $3,200 |
| Carlos Gomez | 50.0% | 46.9% | OF | $3,100 |
| Mike Napoli | 47.4% | 65.8% | 1B | $3,200 |
| Joey Gallo | 46.7% | 73.3% | 1B | $2,500 |
| Nomar Mazara | 44.2% | 32.7% | OF | $3,100 |
| Rougned Odor | 43.9% | 43.9% | 2B | $3,200 |

Beyond that list, Adrian Beltre just missed the cutoff at 37.9%. These guys are raking right now, so it's more than a desire to stack against Tillman. This is an improving offense in a great environment for hitting, and that's enough to make the Rangers the top option on the board.
To read all premium content, upgrade to a Premium account with numberFire
If you're not a Premium subscriber, it takes just a few seconds to sign up. You'll get access to all of our insider information, game projections, handicapping advice, DFS tools, advanced statistics, and more.