4 Daily Fantasy Baseball Stacks for 5/30/17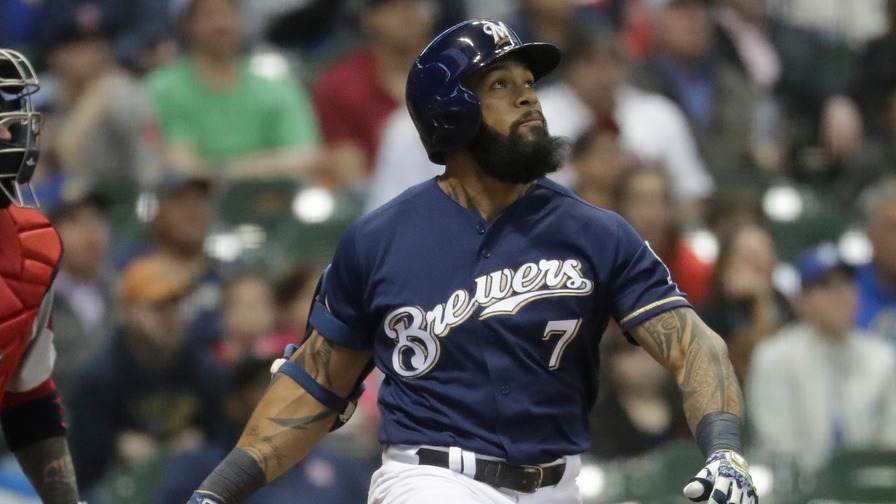 Stacking can be a controversial topic in many daily fantasy sports, but you can count baseball as a glaring exception. Here, it's universal.
Using multiple players on the same team on a given day presents you with the opportunity to double dip. If one of your players hits an RBI double, there's a good chance he drove in another one of your guys. When you get the points for both the run and the RBI, you'll be climbing the leaderboards fast.
Each day here on numberFire, we'll go through four offenses ripe for the stacking. They could have a great matchup, be in a great park, or just have a lot of quality sticks in the lineup, but these are the offenses primed for big days that you may want a piece of.
Premium members can use our new stacking feature to customize their stacks within their optimal lineups for the day, choosing the team you want to stack and how many players you want to include. You can also check out our hitting heat map, which provides an illustration of which offenses have the best combination of matchup and potency.
Now, let's get to the stacks. As always, we will not include today's game at Coors Field in these recommendations. Coors Field is great for offense, and you probably are already aware of that. Here are the other teams you should be targeting in daily fantasy baseball today.
Milwaukee Brewers
The recipe for defeating the Milwaukee Brewers is not a hard one to decipher: get strikeouts, get money. They make tons of hard contact, but they're also prone to whiffs. If you can't get that third strike, it could be a long day for you. That's the exact profile that Tyler Pill flashed in the minors for the New York Mets.
Pill made seven starts at Triple-A before joining the Mets, and those outings resulted in just a 12.2% strikeout rate and 7.4% swinging-strike rate. Over two starts at Double-A, his swinging-strike rate was 6.2%. That was against lesser competition. His walk rate was below-average but not restrictive at 7.4%, and he had an average ground-ball rate. Based on that, it seems hard to see a scenario in which he would be able to shut down this Milwaukee offense, knowing what we do about the way it's constructed. A 10-mile-per-hour wind blowing out to left isn't likely to help matters.
With the Brewers, you're going to have a big decision on your hands. Do you buy low on Eric Thames or save a bit and use Jesus Aguilar at first base? Thames has struggled this month, posting a .186/.329/.314 slash and justifying the dip in pricing. However, even in those rough few weeks, Thames has just a 23.0% strikeout rate against righties. He's not smacking the ball the same way Aguilar is, but his batted-ball numbers are passable. With Thames' price down to $3,100 on FanDuel, it may be time to start investing. You can truly go either way here, especially with Aguilar hitting well, batting third, and costing just $2,700. If it seems Aguilar will be a chalky play, then it's wise to pivot to Thames. If not, and you need that $400 to afford Chris Sale at pitcher, then Aguilar is a fine play.
To read all premium content, upgrade to a Premium account with numberFire
If you're not a Premium subscriber, it takes just a few seconds to sign up. You'll get access to all of our insider information, game projections, handicapping advice, DFS tools, advanced statistics, and more.