3 Daily Fantasy Baseball Players to Avoid on 4/3/17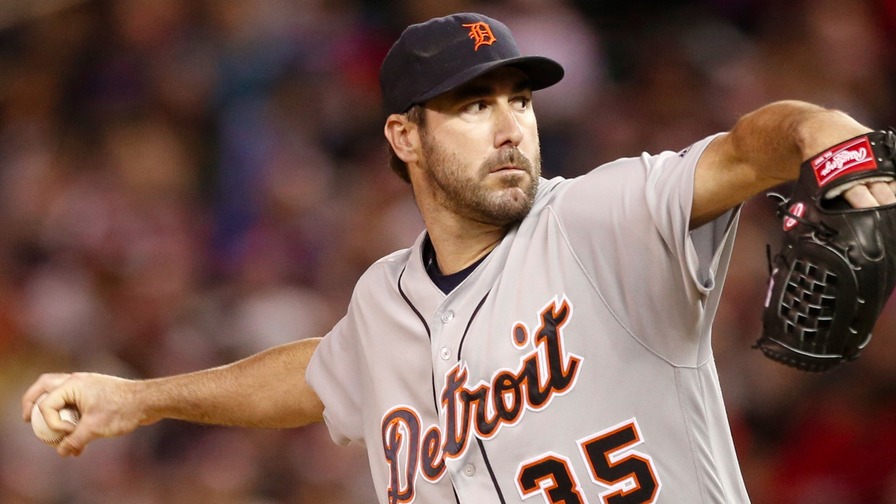 Daily Fantasy Baseball is back! And thus begins the six-month, daily grind that we all love and enjoy -- or at least when we win!
While Sunday was a nice appetizer, today marks the first "real" slate of 2017, with nine games on the docket in FanDuel's main offering.
In the process of putting together daily lineups, figuring out who to avoid is just as important as figuring out who to put on your roster. If you're new to the world of DFS, know that outside of the near-invincible Clayton Kershaw -- who's tough to fade on any slate -- anyone else can be a sub-optimal play on a given day depending on price, matchup and other factors. Over the course of the season, I'll be pinpointing plays that might look good on the surface, but ultimately should be avoided.
So, without further delay, let's get started!
Mookie Betts, OF, Boston Red Sox
FanDuel Price: $4,600
We're coming in hot! Yes, Mookie Betts was amazing last season, and will continue to be a stand-out play more often than not. The Boston Red Sox's implied team total is also the highest on the slate. But as the most expensive hitter, Betts really needs to be worth his price when most will be trying to squeeze in the expensive Kershaw.
If you look at last season's numbers, Betts' matchup with Gerrit Cole initially appears to have some potential. Cole had a mediocre 4.24 SIERA, and in an odd reverse split, struck out only 16% of right-handed batters. However, Cole dealt with a multitude of injuries and still managed to keep a high ground-ball rate (51.3%) with a low hard-hit rate (25.6%) against righties, which are in line with his career levels. And before 2016, he struck out right-handers 25% of the time across the previous two seasons.
We don't know if Cole will return to his previous form right away, but he was well on his way to ace-hood before last year. He could certainly falter, but there are better pitchers to target hitters against. Why risk it when there are names like Jhoulys Chacin, Edinson Volquez and Scott Feldman out there? Not exactly a who's who of guys you drafted in your season-long leagues.
Due to the strength of the Red Sox offense, you could make the argument of using Betts in a stack as an alternative to Dodgers or Nationals stacks in GPPs. But the truth is, between the high team total, the popularity of the Sox, and even the early 2:05pm start time (later games tend to have lower ownership), they'll probably still be fairly popular. An Opening Day fade might be the way to go.
Justin Verlander, SP, Detroit Tigers
FanDuel Price: $10,200
Hopefully this doesn't anger Kate Upton, but Justin Verlander simply doesn't make the cut on a slate littered with aces.
Sure, the White Sox weren't exactly an imposing lineup against right-handers last year (92 wRC+), but they only struck out at a league average rate (20.7%). As impressive as Verlander's career-high strikeout rate was (28.1%), it came out of nowhere after a couple down seasons, so it remains to be seen how much will carry over in his age-34 season.
Even if you're bullish on Verlander this year, it's hard to sell the idea of choosing him when you can pick higher upside plays right above him in Kershaw ($12,600) and Noah Syndergaard ($11,100), or just below him in Stephen Strasburg ($9,700). All of them had higher strikeout rates last year, and if saving money is your goal, up-and-comer Jon Gray ($8,200) has a tasty matchup against the strikeout-happy Milwaukee Brewers (25.8% vs. righties last year).
If you're doing multiple lineups, it's worth pointing out that given the likely low ownership, you could consider using Verlander in large-field tournaments. However, it's worth stressing how important it is to get your pitcher right, and with so many other high-upside options, it's probably wiser to differentiate in other areas.
Dodgers Right-Handed Batters
Chacin is without question one of the worst Opening Day pitchers, and a sign of the sad state of affairs that is the San Diego Padres rotation. So, this is by no means suggesting you should straight-up fade any Los Angeles Dodgers bats. For instance, as our Jim Sannes points out in the Daily Fantasy Helper, Justin Turner has awesome reverse splits against righties and will bat third, so if you're stacking the Dodgers, chances are you're including him somewhere.
However, it's worth pointing out that as mediocre as Chacin is, he struck out 24.1% of right-handed batters last season. Even if we say it's just one season, he has a 21.7% career rate against righties, along with a career 28.7% hard-hit rate and 3.47 FIP. Those aren't bad numbers for a guy who's spent most of his career in Colorado!
On the other hand, he has a paltry 14.3% strikeout rate in his career, including a 10.9% walk rate and 4.69 FIP. He had a 35% hard-hit rate against lefties in 2016. That's more like it.
Again, in stacks, feel free to go wild and use just about anyone, as you're hoping Chacin gets knocked around and the Dodgers get into the Padres bullpen early, making Chacin's splits a moot point. But if you're doing one-offs or mini-stacks in cash games, it might be best to stick with the lefty bats, who have a far better matchup against him.