Parx Horse Racing Picks for Tuesday 8/25/20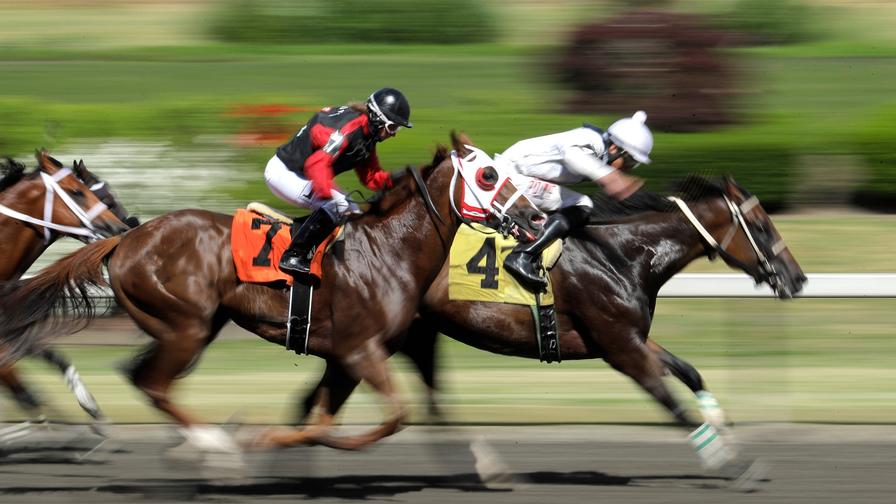 It's a great time to dive into horse racing, and FanDuel Racing gives you the chance to do just that.
Starting at 12:55 p.m. EST, we have 10 races at Parx. Using numberFire's projections as a guide, here are some of the best bets.
As always, check the program for scratches and changes, and monitor the weather and track conditions.
(I will reference Equibase's Speed Figure in selected races, which tells you how fast a horse has been running in each of its races -- adjusted for track, distances, and conditions.)
Creative Genius, Race 5
FanDuel Racing Odds: 5/2
Race 5 is a small Claiming race at 1 mile 70 yards. There are four competitively-priced colts in this race with Eclipsed Moon (2/1), Creative Genius (5/2), Manipulate (3/1), and Imperial Brew (7/2) all battling for favoritism.
numberFire projects Manipulate to win, followed by Eclipsed Moon. Daily Horse Picks (DHP) likes Creative Genius to win, followed by Imperial Brew. DHP gives the class advantage and the speed edge to Eclipsed Moon and Manipulate slightly over Creative Genius.
Eclipsed Moon is racing third off a layoff and closed the gap on the heavy favorite last race to finish second in front of the tiring frontrunner Manipulate. Manipulate won here in July with a better 81 speed figure.
Creative Genius won at Monmouth this month but was outrun against a stronger field at Parx last month.
Fiduciary Values, Race 8
FanDuel Racing Odds: 7/2
Race 8 is a Starter Allowance for fillies and mares racing 1 mile 70 yards. The top pick, according to numberFire, is Slingin Sammy B (3/1), followed by Fiduciary Values (7/2).
Fiduciary Values crushed a weaker field a month ago but can handle these conditions, and can improve speed further racing third off a layoff.
Slingin Sammy B is a vulnerable favorite off a poor race but did finish runner-up with a stronger speed figure last month at this level. Sweet Blame (9/2) won here in early July and has back-to-back runner-up finishes since then, including one over a wet and muddy surface last race. Creative Princess (10/1) didn't like the off-track last race, finishing well behind Sweet Blame as the favorite.
Septimius Severus and Hay Boy, Race 9
FanDuel Racing Odds: 5/2 and 9/2
Race 9 is a 5-furlong sprint on the Turf. There are 10 entered for this Starter Allowance race, and our algorithm likes the favorite Septimius Severus (5/2) to win. Daily Horse Picks prefers Ruling (3/1) to win with Septimius Severus to hit the board. Two of Parx' leading jockeys ride with Angel Rodriguez and Ruben Silvera aboard the two favorites, with each colt switching from dirt to turf off recent wins.
Ruling has won 3-of-6 starts, including three weeks ago wire-to-wire in a short sprint posting a career-best 85 speed figure. Ruling races for the first time at Parx.
Septimius Severus also won his last race just two weeks ago by seven lengths with a 95 speed figure. He's raced three times at Parx since July with a top 99 ESF and has been in the money each race. Septimius Severus has hinted at turf ability in previous races in New York and Florida.
Niko Strong (8/1) has not reached those speed figures but has finished runner-up in his last two races with an 88 ESF. He shortens up one furlong and chases a fast pace.
Hay Boy (9/2) has had past good efforts, including a win as favorite from off the pace in June, and could gain late behind a lively pace. This is better placement by his trainer, racing right back after being overmatched two weeks ago at Saratoga.