Keeneland Horse Racing Picks for Thursday 7/9/20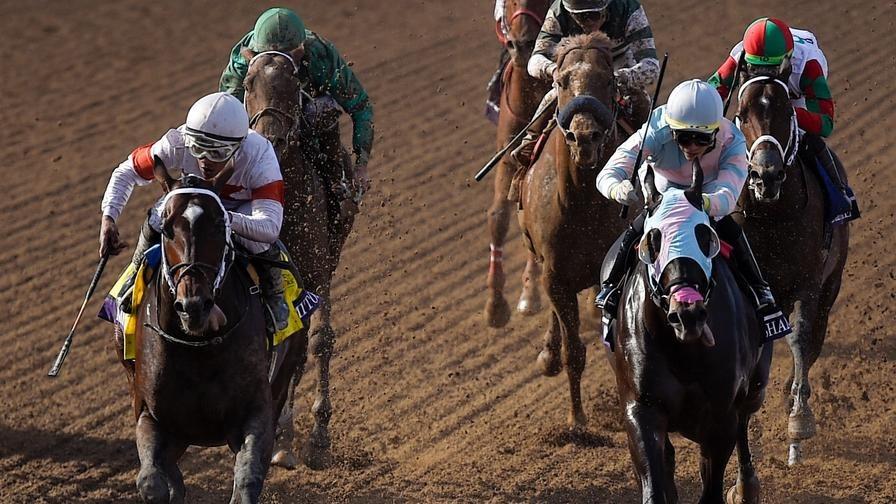 With most of the sports world on pause, it's a great time to dive into horse racing, and FanDuel Racing gives you the chance to do just that.
Starting at 1:05 p.m. EST, we have nine races at Keeneland. Using our projections as a guide, here are some of the best bets.
As always, keep an eye out for scratches and changes.
(I will be referencing Equibase's speed figure, which tells you how fast a horse has been running in each of its races -- adjusted for track, distances, and conditions.)

Lady Oxbow, Race 5 (3:18 PM)
FD Racing Odds: 6/1

Most of the fillies and mares in this contest are showing speed figures in the 80s, so this could be a tight race, but Lady Oxbow stands out as numberFire's top pick
Lady Oxbow is coming off a career-high 95 speed figure in March, and while she only finished eighth, that was a stakes race against tougher competition. Prior to that, she finished top-three in five straight (one win), posting figures ranging from 84-90.
numberFire's algorithm also likes Jen Take Charge (5/1) and Ivyetsu (8/1) to crack the top three. Ivyetsu may have uneven results, but that's more because she's tried her luck at multiple stakes races. She has an accomplished jockey in Florent Geroux, who owns an 18% win rate and 44% top-three rate in 2020.
Moral Reasoning, Race 7 (4:18 PM)
FD Racing Odds: 5/2
Moral Reasoning is the favorite to win Race 7, and it's well-deserved following a career-high 98 speed figure. Much like the aforementioned Lady Oxbow, Moral Reasoning only finished eighth, but that was once again in a stakes race. Her figures have consistently stayed above 80 in four straight appearances, and jockey Tyler Gaffalione brings an 18% win rate and 49% top-three rate to the table. Put it all together, and the filly checks in at number one in numberFire's algorithm.
Ella Brilla (3/1) and longshot Lido Key (15/1) also get the nod in our model. Ella Brilla has finished top-three in all five career appearances and is coming off a personal-best 91 speed figure. Lido Key could be a nice value after putting up a 96 figure a couple races back in May.
Florent Geroux will be guiding Fashionable Lady (20/1), who's actually put up figures of 84 and 92 in two June contests. It will be interesting to see if her odds shorten up closer to race time.

Lead Guitar, Race 8 (4:57 PM)
FD Racing Odds: 9/2
numberFire's model sides with Lead Guitar in Race 8, who has been doing a lot of leading in her short career, finishing top-three in all five races (1-2-1-2-3). Best of all, her last three speed figures have been above 90, topping off with a 97 five weeks back. Tyler Gaffalione gets another mention here as her rider.
You can make the case for quite a few competitors to be in the mix, but our algorithm also likes Figure It Out (6/1), who has finished first or second in six straight outings. Longshot Mom's Red Lipstick (15/1) could also surprise here after recording the top time in a workout over the weekend.