Lone Star Park Horse Racing Picks for Wednesday 6/10/20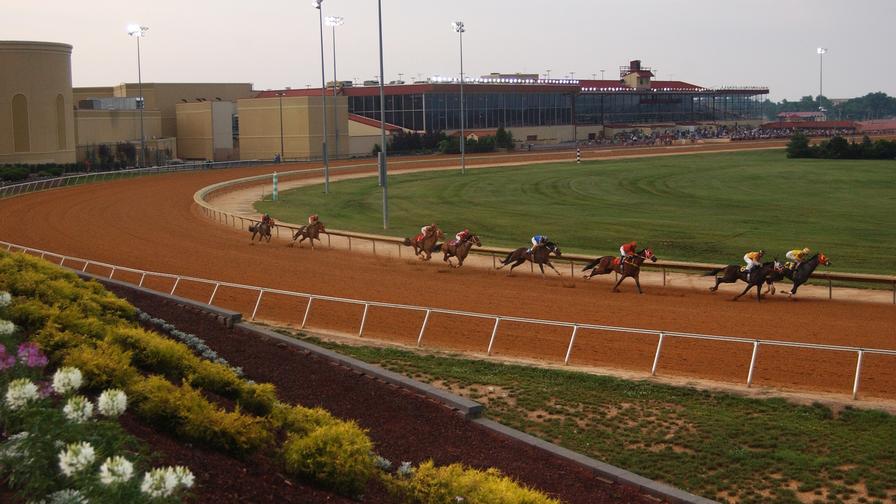 With most of the sports world on pause, it's a great time to dive into horse racing, and FanDuel Racing gives you the chance to do just that.
Starting at 2:35 p.m. EST today, we have 10 races at Lone Star Park. Using our projections as a guide, here's a look at some of the best bets.
As always, keep an eye out for scratches and changes.
(I will be referencing Equibase's Speed Figure, which tells you how fast a horse has been running in each of its races -- adjusted for track, distances, and conditions)
Flyin' Easy, Race 1 (2:35 PM)
FD Racing Odds: 7/2
Though numberFire does not project Flyin' Easy to place top-three in this Maiden Claiming event, I like his odds. The gelding has had speed figures of 50-plus in consecutive efforts, including a sixth-place finish here two weeks ago. He'll have a rider -- Iram Vargas Diego -- who was first in purse at Lone Star last year, including first-place finishes in a quarter of his 246 starts. Vargas hasn't gotten off to a similar start this year, but this could be a race to turn it around.
Texas Gold Rush (20/1) currently has intriguingly long odds in his racing debut, but he's certainly worthy of consideration in win or exotic bets. The gelding had two solid workouts here in May and will be ridden by David Cabrera, who has been victorious in 14 of his 58 races -- finishing top-three in 57 percent of them. Current betting favorite Silver and Aces (3/1) should be well in the mix, though his form was headed in the wrong direction in his February races. A Midnight Gift (15/1) is our model's pick to place third. The gelding has had more poor showings than not, but his recent workouts indicate a horse in good form.
Tapsolution, Race 5 (4:43 PM)
FD Racing Odds: 5/2
Current betting favorite Tapsolution looks like the best bet to win this Maiden Special Weight event. In two career efforts, the gelding has achieved figures of 72 and 74, nearly dropping his maiden status after losing by two lengths in a runner-up finish at Will Rogers. His workouts here over the last month or so have been excellent, especially at longer distances. He'll be jockeyed by Stewart Elliott, who's had more success here this year than any of his peers.
Battleship Bevo (7/2) has shown impeccable form in his three May outings. His lone race was a fourth-place finish among stronger competition, posting a speed of 72. Carlea's Dream (3/1) will no doubt be thereabouts given his current form -- he's coming off a third-place finish with a figure of 74. My Golden Boy (9/2) was in excellent form in his two races prior to the COVID-19 hiatus. The colt's workouts at the track in May were less than inspiring. Mine Boss (12/1) is more of a longshot, but could definitely be in the mix.

Dashiell, Race 6 (5:15 PM)
FD Racing Odds: 2/1
I like Dashiell to win his first career outing in this Maiden race. Jockeyed by Stewart Elliott, the colt had three superb efforts at Lone Star track here in May. It's a good bet that his form will translate to wins on this track.
Caddo Fox (8/5) is the current betting favorite for a reason. The gelding has placed twice in three career races and posted figures of 65 or more in each of those efforts. Like Dashiell, he's had fantastic workouts here over the last few weeks. Texas Crossbow (9/2) has yet to race in 2020 but could make noise in this one. Niall (20/1) currently has longer odds, though is well worth a play in exotics.

Welder, Race 7 (5:45 PM)
FD Racing Odds: 8/5
This allowance special should be fun to watch. Our model projects Welder to place third, though I love the gelding's odds of taking this one to the barn. The seven-year-old has won an astonishing 22 of his 33 career races, posting speed figures in the triple-digits in 20 of his last 23 efforts. He's had tremendous success with jockey David Cabrera, who has pursed the second-most of any jockey in Lone Park in 2020.
Our model's pick, Hunka Burning Love (6/1), has also had terrific form and is likely to be in the mix. He's won each of his last two, including a victory at Will Rogers Park three weeks ago in which he achieved a speed figure of 112. Current betting favorite Lasting Legacy (6/5) has failed to win each of his last two but has reached triple-digit figures in four straight. He's won 5 of 10 career outings. Should fare well in his Lone Star debut. Articulator (20/1) is a longer-odds competitor who could surprise.