Daily Fantasy Golf Helper for the Quicken Loans National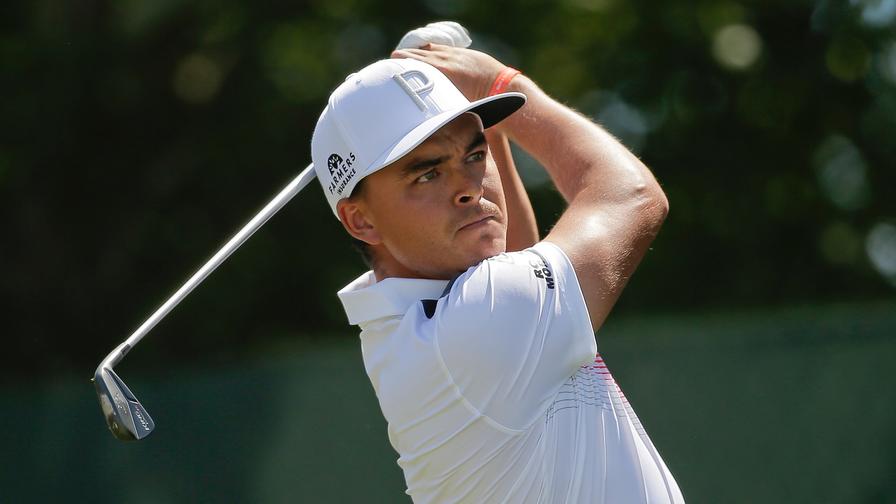 By now, you've probably dabbled in daily fantasy sports, but if not, don't worry. Now is a great time to start, especially with FanDuel now offering a revamped version of PGA golf.
Golf can be one of the most exciting DFS sports to follow, as tournaments span four days and allow ample time to prepare each week, so be sure to familiarize yourself with the basics of building a lineup on FanDuel, the scoring setup, and advanced stats to know about the PGA.
But whether you're brand new to the PGA or daily fantasy sports in general, we have you covered -- and we have daily fantasy golf projections and lineup building tools, too.
Let's take a look at some golfers to target this week.
Key Stats
Key Stats for the Quicken Loans National at TPC Potomac
Strokes Gained: Off the Tee
Strokes Gained: Approach the Green
Par 4 Scoring
Driving Accuracy
Greens in Regulation

For more information on why we're focused on these stats, check out our course primer.
Stats cited below come from FantasyGolfMetrics and include the past 50 rounds on the PGA Tour. Ranks are among the field with at least 10 rounds in that span.
Best of the Best
Rickie Fowler (FanDuel Price: $12,600 | Paddy Power Win Odds: 7/1) - You're pretty much fading Fowler at your own risk. You can go with Tiger Woods if you want, but Fowler's win odds put him in a tier of his own. Woods is 11/1, and then only three other golfers are better than 25/1, with none better than 18/1. So it's a two-man race for the chalk spot, and Fowler is the preference, for me, given that we're focused on accuracy. Fowler ranks 22nd there, while Woods is 77th. Woods does have his irons dialed in and is 2nd in approach in this split (while Fowler is 62nd), but the overall recent body of work favors Fowler, though it's close.
Jimmy Walker ($11,800 | 28) - Walker should go overlooked this week, given the urge to roster Fowler and/or Woods. But Walker ranks seventh in strokes gained: approach, 9th on par 4s, and 3rd in birdie or better rate over the past 50 rounds. Walker owns five top-20s in his past six events, including three top-six finishes. He's a tournament pivot from Woods and Fowler if you're spending up.
Beau Hossler ($10,400 | 28) - Hossler is cheaper than we normally feature for the high-priced picks, but only five golfers cost more than $11,000 this week, and Hossler comes in ninth in FanDuel salary -- even at just $10,400. Hossler ranks 84th in strokes gained: approach, which is a massive red flag, but he excels everywhere else: 3rd in strokes gained: off the tee, 30th on par 4s, 4th in birdie rate, 18th in greens in regulation, and 18th in accuracy.
Kyle Stanley ($10,100 | 18) - Stanley, last year's winner here, is underpriced, given his win odds. Stanley's 8th in strokes gained: approach and 16th off the tee, plus 3rd in accuracy and 18th in greens in regulation in our split. Bookending a missed cut at the U.S. Open, Stanley was T2 at the Memorial and T15 at last week's Travelers. He could wind up popular, but in a weak field and at a low price, he's a fine play regardless.
Mid-Range Options
Joaquin Niemann ($10,000 | 35) - Niemann and Hossler are pivots from Stanley, with Niemann being the cheapest of the three. He's actually first in strokes gained: approach and 10th in strokes gained: off the tee, plus 1st in birdie or better rate and 5th in greens in regulation. Niemann has finished either top-10 or cut in his past six events (three of each). In a field this weak, banking on the top-10 upside should be worth it.
Andrew Putnam ($9,800 | 50) - Putnam ranks third in approach and first on par 4s and greens in regulation. He won't gain many strokes off the tee (55th), but he's not errant off the tee (24th in accuracy). Putnam has made seven consecutive cuts, with three top-25 finishes in his past five. There aren't many sure things this week, so Putnam should be on our radar.
Jamie Lovemark ($9,400 | 40) - Lovemark enters 17th in approach and 31st off the tee. He's 86th in accuracy, yet he's still 2nd in par 4 scoring and 10th in birdie or better rate. He's turned those stats into some promising finishes of late, including a 17th at the Players and a 19th at the Travelers.
J.T. Poston ($9,000 | 100) - Poston's approach game is gross (89th), but he's 15th off the tee and 7th in greens in regulation regardless. He is coming off a missed cut, but he had finished 26th, 20th, and 18th prior to that. He has the stats to compete here, and at the very least, he has the stats to push through and make the cut.
Low-Priced Picks
Kevin Streelman ($8,700 | 40) - Streelman is kind of a boring roster, but he's 10th in approach, 16th in accuracy, and 19th in greens in regulation. So long as he doesn't leave his putter in his trunk, he should be in contention to make the cut. He finished 17th here a year ago, even with mild putting success.
Ben Crane ($8,600 | 100) - Crane finished 38th here last year because of poor putting (he lost 0.78 strokes putting per round). He gained strokes off the tee and approaching the green, however. Over the past 50 rounds, he's 3rd in par 4 scoring, 2nd in birdie or better rate, 9th in driving accuracy, and 20th in total strokes gained and greens in regulation.
Cheng Tsung Pan ($8,500 | 70) - Pan is solid across the board in the selected stats but excels at greens in regulation (3rd) and accuracy (15th) lately. He's just 57th in birdie rate, but $8,500 is a fine price to pay for a somewhat steady option. His win odds suggest he's that. Pan did miss the cut here and did so because he lost strokes in three of the four areas of strokes gained (all but around the green). He had made five straight cuts (76th, 46th, 32nd, 20th, and 18th) before missing the cut at the Travelers last week.
Joel Dahmen ($8,300 | 150) - Dahmen has missed 2 straight cuts but was 20th, 16th, 16th the three tournaments prior. He's 14th in strokes gained: approach and 10th on par 4s, which means that he could be a solid option at a low price. Naturally, he's not a sure thing, but you can do a lot worse than Dahmen at this range.
Sam Ryder ($7,900 | 150) - Ryder's stats are there: 12th off the tee, 15th in approach, 4th in greens in regulation, and 11th in accuracy. He doesn't convert a lot of birdies (75th in the field in birdie or better rate). He's alternated missed cuts since the Corales Puntacana (cut, 5th at Houston, cut, 36th, cut, 42nd, cut, 26th last week). That pattern suggests a missed cut, but the stats suggest he can make it through at sub-$8,000.