Daily Fantasy Golf: Advanced Stats to Know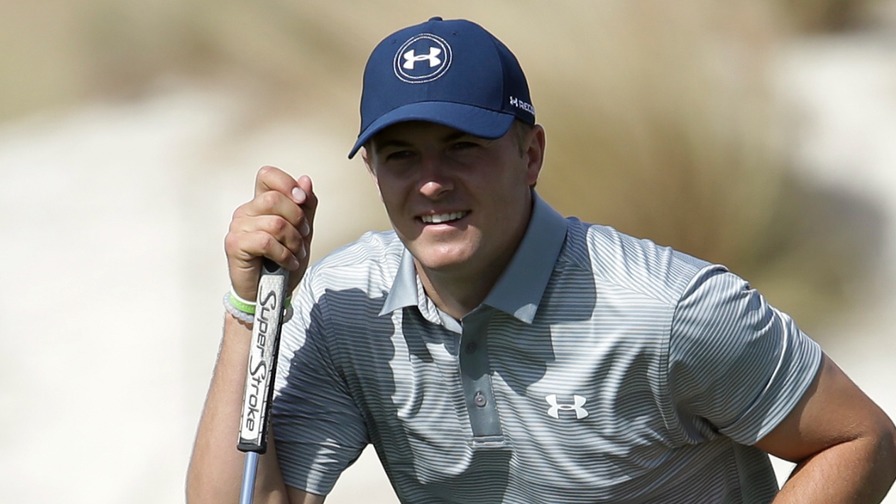 As you venture into PGA DFS on FanDuel, the very basics will take you only so far.
So if you want to up your DFS game, you'll need to dive deep into the advanced stats that the PGA has to offer.
Key stats will change from course to course, but here are some of the most important stats (all from PGA.com unless otherwise noted) to learn when narrowing down your player pool each week.
Driving
Percentage of Yardage Covered by Tee Shots
Because the key to golf is to get the ball in the hole in the fewest strokes possible, off-the-tee bombs are certainly welcome. Straight up average driving distance doesn't really qualify as an "advanced stat," but it's important to know how far a player's average drive goes. Another way to view it is to examine the percentage of yardage covered by a tee shot a player manages. That'll help adjust a bit for the fact that not every hole requires (or allows) a home-run swing off the tee.
Good Drive Percentage

This combines -- indirectly -- driving distance, driving accuracy, and fairway play. Good drives are defined as fairways hit plus greens or fringe in regulation when the drive wasn't on the fairway after the tee shot. Basically, a fairway shot is good, and getting to the green (or fringe) in the expected number of strokes is good.
Strokes Gained: Off-the-Tee and Strokes Gained: Tee-to-Green

Strokes gained is a big stat for DFS and comes in various forms. Strokes gained adjusts for a statistical baseline to determine how many strokes a player gained or lost relative to the field. It's a lot like our Net Expected Points (NEP) metric for football. Essentially, if a golfer is hitting good drives on holes that other golfers aren't, that likely means he's performing well, and strokes gained helps to show that.
Apex Height, Carry Distance, Hang Time

There are plenty of other measurements to indicate exactly how a golfer hits his drives -- whether it's high and arcing or low and straight. That can certainly come into play when winds are expected to be strong. You probably won't want to overthink it too often, but just know that these stats are out there if you want to break ties between certain players.
Approach
Greens in Regulation (GIR) Percentage
This is pretty basic, but it's important. A "green in regulation" is when a golfer gets to the green with two strokes to spare to par. So, a green in regulation for a par 3 is getting there on the tee shot. This helps show which players are getting near the pin with consistency and not relying on par-saving shots to get the ball near the cup. There are variations you can look into, as well, such as GIR from other than the fairway to see which golfers are putting themselves into good spots even after missing the fairway.
Strokes Gained: Approach-the-Green

Just like you can find with strokes gained: off-the-tee and strokes gained: tee-to-green, you can find an approach version as well.
Proximity to Hole

You can get quite specific with approach shots if you look at proximity to the hole, which is measured by lasers, and indicates how close a player puts the ball, on average, to the hole from approach shots. It's a little more specific than simple GIR measurements and you won't want to get too bogged down here, but it again lets you dig deep into how well a golfer fares on approach shots and how much easier he makes his putts from a distance perspective.
Around the Green
Scrambling
Scrambling is more important on some courses than on others, but it's never a bad thing to be a good scrambler. Scrambling is when a player misses a GIR but still manages par or better. A good scrambler can avoid bogey penalties, so always keep that in mind when building lineups.
Sand Save Percentage
Some courses have very few bunkers, and some are essentially beaches with tin cups, making bunker play more important on certain courses than others. Just like with scrambling, though, it's never bad to roster players who can save their scores from disasters by playing well out of the sand.
Strokes Gained: Around-the-Green

You know the drill by now. There's a strokes gained stat for just about everything, and it's a good way to get a feel for players who can outperform opponents around the green.
Putting
Putting Average
All putting stats are pretty intuitive: the fewer, the better. Putting average is the measure of puts per GIR. That helps give golfers a relatively even playing field when determining putt numbers, even though not all GIRs are created equally.
Strokes Gained: Putting

Yup. There's a strokes gained stat for putting, too, and while differences from the best to worst golfers by this stat tend to be pretty narrow, it helps to differentiate the good putters from the bad, though putting can be wildly inconsistent for certain golfers. You also need to account for different putting surfaces, as not all greens are made of the same type of grass. FantasyGolfMetrics is a great resource for digging into putting splits on different surfaces.
Three-Putt Avoidance

This is a big one: avoiding the dreaded three-putt. A GIR and a three-putt is a bogey at best, and making good while on the green is the final step to positive fantasy points. Don't overlook guys who can finish a hole even if their driving stats aren't stellar.
Scoring
Par Breakers or Birdie-or-Better Percentage
Pars are fine, but breaking par is great and is a big part of racking up fantasy points on FanDuel. Know how often guys break par if you're seeking upside.
Bogey Avoidance

Avoiding bogeys is pretty key if your golfers are going to make cuts and avoid negative points, so it's a great place to study up when making lineups. Few things will ruin your lineups like bogeys or worse that cancel out par breaks.
Bounce Back (and Reverse Bounce Back)
These are extra important for FanDuel, as they're tied to bonuses. Bounce backs occur when a player was over par on one hole but under par on the next. That helps avoid racking up bogey penalties and build toward scoring streaks. Reverse bounce back is going over par after being under par.