League of Legends Daily Fantasy Helper: LPL, 6/16/20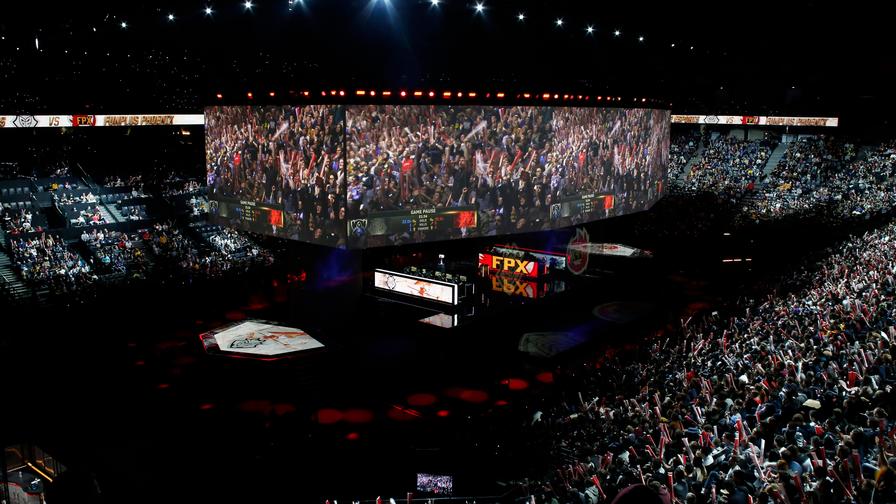 FanDuel is offering League of Legends daily fantasy, and look, if you don't know what that is, it's okay.
I have you covered with a detailed but straightforward primer to get you all set up, whether you're a DFS player looking to dig into the new sport, or a League of Legends fan ready to take your action over to FanDuel.
The LPL Summer Split is officially here, and we have League of Legends DFS action! The LPL is considered to be one of the two best regions in the world, which should bring us high-quality League of Legends on a daily basis. Let's break down the LPL slate for Tuesday, June 16th, and see who stands out. (Just a heads up, the slate locks at 5:00 a.m. EST). Here are the starting lineups.
| Team | Match Record | Map Record | Current Standings |
| --- | --- | --- | --- |
| Top Esports | 2-0 | 4-0 | 2nd |
| Oh My God | 0-3 | 1-6 | 17th |
| LGD Gaming | 2-0 | 4-2 | 3rd |
| Dominus Esports | 0-2 | 0-4 | 16th |

This two-match slate is about as lopsided as you can find, with two of the top three teams in the league playing the two worst teams. This should put us in a situation where we see players from Top Esports and LGD Gaming as the highest-rostered players on the slate.
Star - 1.5x Point
JackeyLove, Top Esports ($10,300) is the most expensive player on the slate and the best player on the slate, and he is the one you want in the Star spot. JackeyLove is the Patrick Mahomes of this slate, you would be making a mistake if you aren't rostering him.
He has only played one series in the Summer Split but started off with 15 kills, 12 assists, and only 3 deaths for a total of 96.6 FanDuel points. JackeyLove is worth the expensive salary on this slate and should be a very popular player.
Top
Langx, LGD Gaming ($8,500) or 369 ($8,600) should be the best options in the top lane considering each of their teams are heavy favorites. Top lane isn't a high scoring position to begin with and when players on losing teams only score 60% of the points compared to players on winning teams, you need to be rostering winners. He doesn't have a super-high ceiling, but 66 FanDuel points or more in three of his last four games is a strong level of consistency.
Jungle
H4cker, OMG ($8,000) helps fill a few needs on this slate, so let's jump in. First off, he carries a cheaper salary and is somewhat of a "punt" play, which is always helpful with only two games. One of the other reasons H4cker is helpful to your lineups is due to the fact you need to be rostering players from at least three different teams. A cheaper player at a highly variable position that helps with the roster requirements sounds like a win.
Mid
knight, Top Esports ($9,300) is an absolute baller in the Mid lane for Top Esports and has been posting insane fantasy points recently. If we look back at his game log, we see that he has scored 85 FanDuel points or more in 11 straight series. He ended the Spring Split on fire, and he's starting the Summer Split right where he left off. Whether you are rolling out one lineup or multiple lineups, get knight in there.
ADC
Kramer, LGD Gaming ($9,900) has posted 32 kills in his two series to start the Summer Split while only having 7 deaths in that time. Add on 28 assists and Kramer is sporting an 8.57 Kill/Death/Assist Ratio (KDA) -- the third-highest among ADCs in the LPL. The fantasy points come early and often with Kramer, and with LGD a large favorite, expect the same from him on this slate.
Support
yuyanjia, Top Esports ($7,900) has been so strong to start the LPL Summer Split, it's actually amazing the fantasy points he is posting. In the two series he has played, yuyanjia has posted 71 and 78 FanDuel points -- a level you don't normally see from a support player. Pair him with JackeyLove and getting 150+ FanDuel points isn't out of the question.
Team
LGD Gaming ($7,600) holds a +8 net tower differential through their first two series and have played a full three games in each series. Top Esports ($7,800) have swept each of their first two series, grabbing the bonus points in the process. LGD Gaming has yet to pick up a sweep but are just a few hundred dollars cheaper. This is a coin-flip decision, as they are both strong fantasy options.