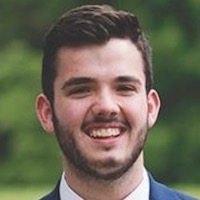 Josh is a high school student trying to make a name for himself in the Fantasy community one hot take at a time.He also contributes at PlayerProfiler.com. Although he is from Pittsburgh, he still knows Christian McCaffrey is the best running back in the league.
Favorite Athletes
Christian Mccaffrey, Giannis Antetokounmpo, Chase Edmonds
Favorite Teams
Steelers
Bitter Rivals
Biggest Upset Ever
UMBC over Virginia
Best NFL Team Ever
2007 Patriots
Lemieux or Gretzky?
Lemieux
Jordan or LeBron?
Lebron
SNES or Genesis?
Super Nintendo
View

More

Less
Recent Contributor News
Sorry, there are no more articles for this feed.